Gumdrops: Kalidah?s Forest Playset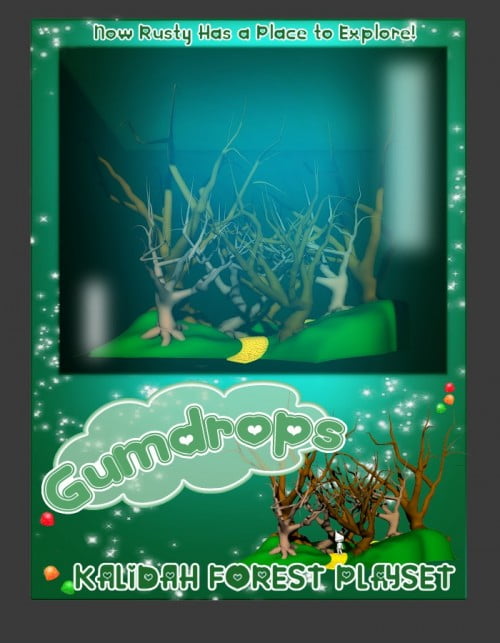 Continuing on the theme of L. Frank Baum's "The Wonderful Wizard of Oz" and the illustrations of the original publication, that are both in public domain, the Gumdrops bring to life the dark forest inhabited by fierce monsters callked Kalidah.
Reputed the most dangerous and most frightening creatures in all the forest, they are known to have the head of a tiger and the body of the bear. But it is through this dark and dangerous forest with its gnarled trees and scary sounds that the brave band must go. The yellow brick road leads our adventurers into the danger of your own imagination with this playset.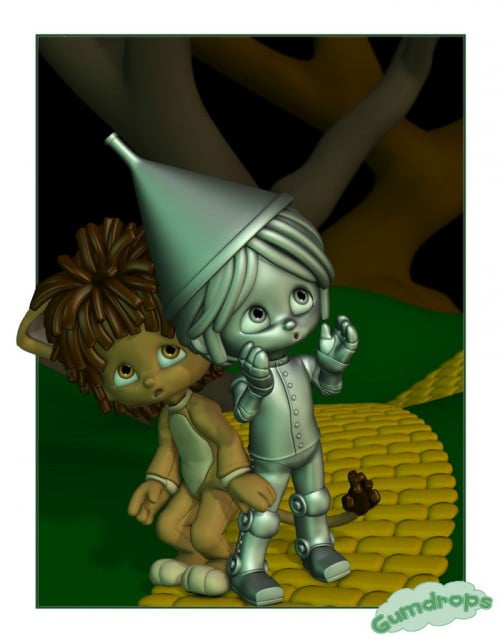 ---