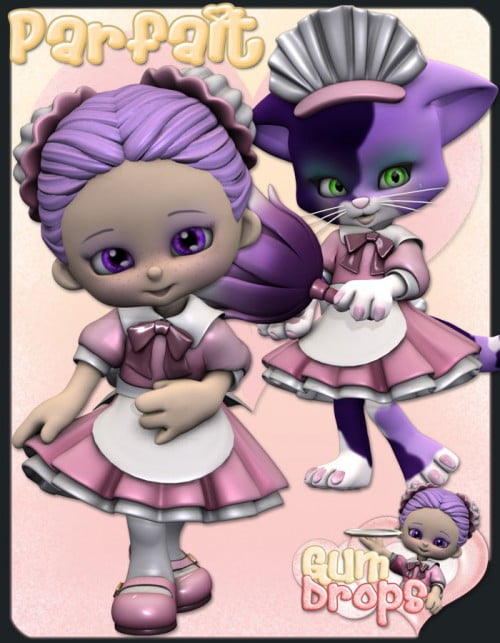 The dress features four handles for motion and flare action as well as the new 'Girly' morph to give her a bit more of an adult figure.
Hair is intended for Candy. It may fit Cupcake, however the ears will poke through the sides.
Pencil and Feather Duster Prop come as smart props for either hand.
Notebook is a jointed figure with a dial to allow it to open and close.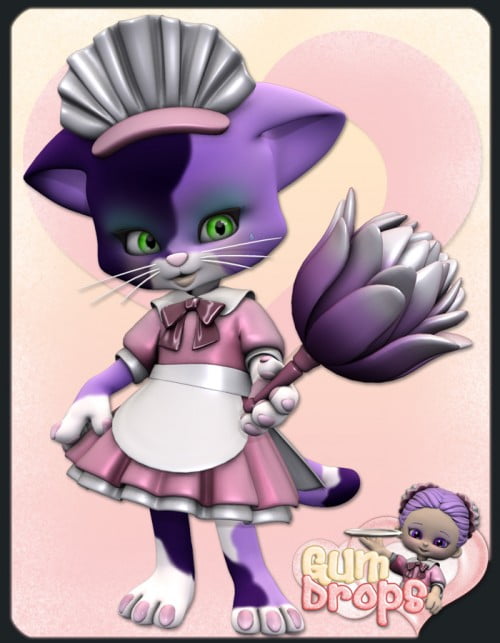 ---