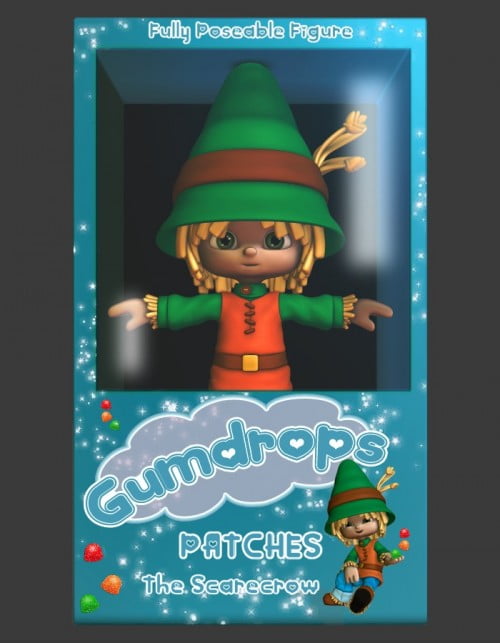 Gumdrops! Cute little bundles of sugary joy for your Posing fun! An entirely new line of Dollies by Lady Littlefox.
Meet the first of the line, Patches the Scarecrow! With his floppy hat and patched hand-me-down outfit with little bits of straw sticking out, he?s ideal for a bit of Harvest Festival fun, and maybe a cuddle or two!
Gumdrops is a totally different concept in figure design. They do not require a base figure! What parts of the base figure are needed is included in the clothing?s figure! No previous purchase required. One price for the costume and figure pieces you need, all in one poseable piece with a conforming hair you can swap with future Gumdrops.
Each Gumdrop comes with a full compliment of facial morphs that will be shared by every Gumdrop to come and a texture map that will also be shared across the bodies of each figure. So if you have a favorite morph or a facial pose for one Gumdrop, you can use it on any of them!
What's more, they come with a special light that turns their flood-filled colors into a Clay-like render in Firefly, and the Lights render very quickly! So just change the colors to whatever you like, quickly and easily!
Come enjoy the world of the Gumdrops!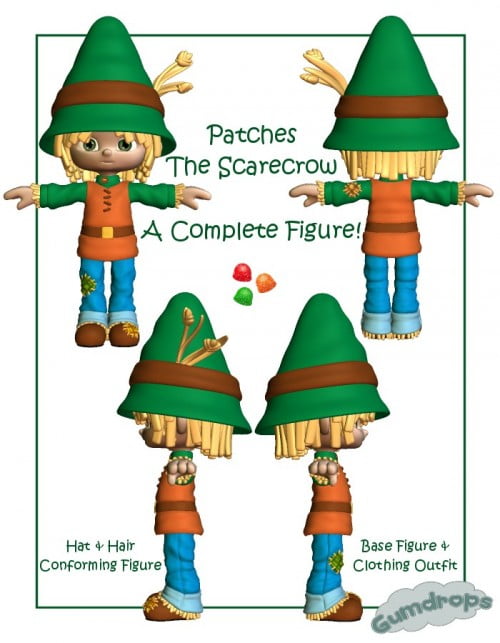 ---