Gumdrops: Rusty the Tinman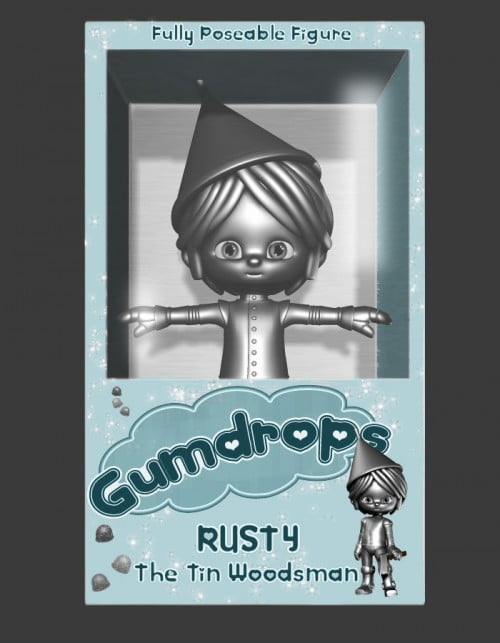 Gumdrops! The further adventures of sugary sweet goodness!
With the Cowardly Lion and Scarecrow waiting for their friends, it was only a matter of time and listening for the rusty squeak before they found their friend the Tin Woodsman, Rusty. Don't be Heartless, offer him yours! Inspired by the illustrations from the original publishing of L. Frank Baum's "The Wonderful Wizard of Oz", the gumdrops recreate their favorite bed time story with a sugary sweetness all their own.
Gumdrops is a totally different concept in figure design. They do not require a base figure! What parts of the base figure are needed is included in the clothing?s figure! No previous purchase required. One price for the costume and figure pieces you need, all in one poseable piece with a conforming hair you can swap with future Gumdrops.
Each Gumdrop comes with a full compliment of facial morphs that will be shared by every Gumdrop?s to come and a texture map that will also be shared across the bodies of each figure. So if you have a favorite morph or a facial pose for one Gumdrop, you can use it on any of them!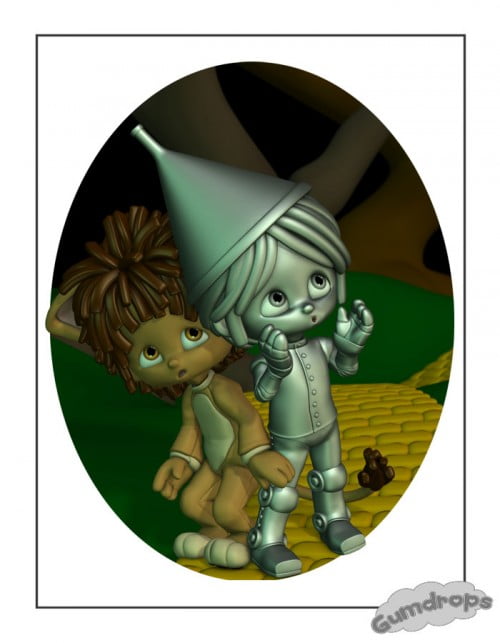 ---