Gunnr The Valkyrie by Road of Heroes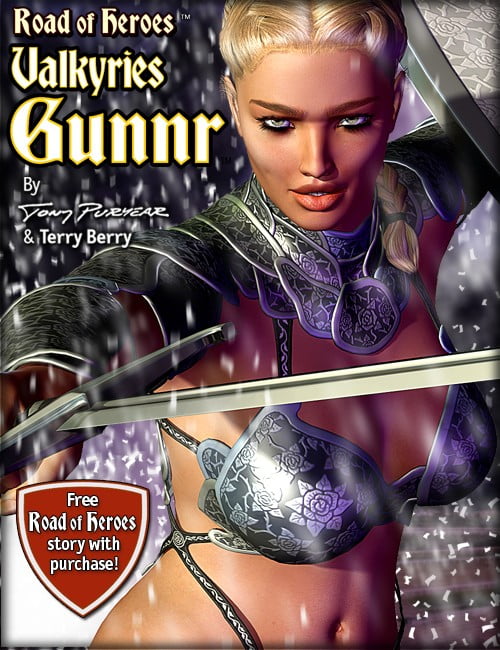 ? From The Road of Heroes
?Odin?s Valkyries, the Choosers of the Slain, were as renowned for their bravery as for their beauty. Leading this wild family of warrior Goddesses was Gunnr, the oldest sister, whose name means ?War.? With her younger sisters Mist and Hrist, she brought the Einherjar, the brave dead to Valhalla.?
Gunnr? the Valkyrie is a warrior princess of legend. Custom-crafted by Tony Puryear and Terry Berry, the team behind the best-selling Ninja Setsuko? and the Third Degree? line of models, this premium character model brings the Valkyrie ideal to life. With her warrior?s eyes and bold, Viking curves, Gunnr will lift your fantasy renders above the clouds. A little Norse secret: She also looks incredibly hot in modern clothes. Custom eye and skin options are included.
Gunnr the Valkyrie: None but the brave may claim her love, but you can have her stunning likeness right now. Walk the Road, win the glory! Get Gunnr and all the Road of Heroes characters today.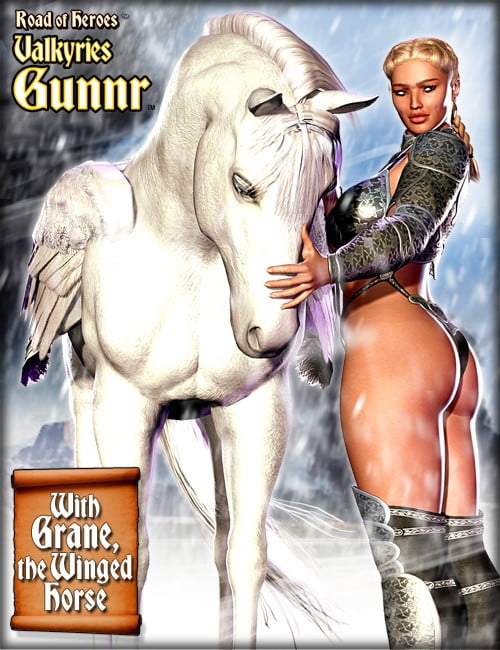 ---