Blank stares begone! Even a stare can be astonished, nervous, angry, horrified, or deranged – unleash your imagination with Hiro4XprssnMagic!
Over 7,000 expression combos for hiro 4! Quickly preview and compare complex expressions in the free-standing H4XprssnMagic program – then just press the "Copy to Clipboard" button, select an H4 figure's head in Poser, and paste.
You must own DAZ 3D's hiro 4 and the M4 Morphs++ pack to fully utilize H4XprssnMagic.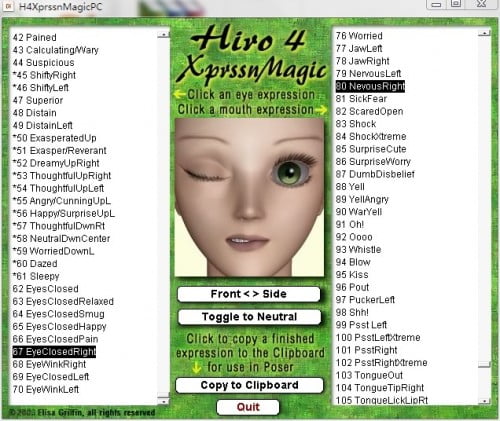 ---