Hades, the Greek god of the Underworld, brother of Zeus and Poseidon. A sleek male beauty with rosy pale skin, sparkling emerald eyes and ebony hair, he will find his way into your runtime and grace your renders with his dark yet suave elegance.
This package comes with a complete character set including morphs, textures, poses, clothing and accessories.
M4 morphs++ and Hiro 4 base are required in order to use the Hades bodymorph. Only M4 morphs++ were used to create the face morph.
Tested in Poser 7 and DS 3. Should work in Poser 6 and above. Dynamic clothing is Poser only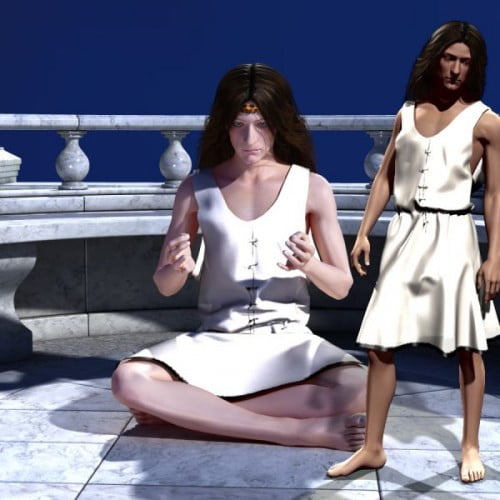 ---