Hair Conversion System – Miki 3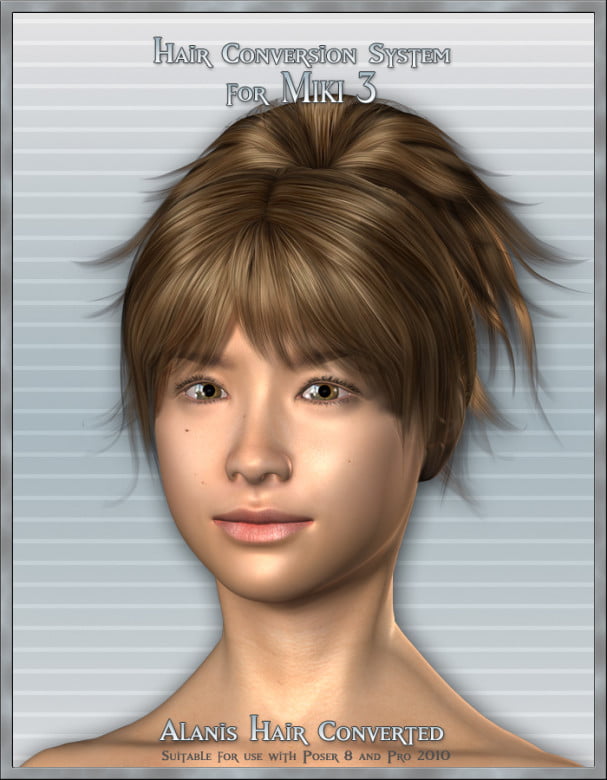 The Hair Conversion System is a Complete and Professional package for Converting?Prop?(hr2) and?Figure?(cr2)Hair?from Several Popular DAZ Figures to?Miki 3?using precise Deformers and Python Scripts.
This System covers converting Aiko 3, Victoria 1 & 2, Victoria 3, Victoria 4, Michael 1 & 2, Michael 3 and Michael 4 hair. It does not support the conversion of dynamic hair.
Make use of the VAST years worth of commercial and free hair for your Miki 3 figure!
Suitable for use with Poser 8 and Poser Pro 2010 ONLY. Not for use with DAZ Studio.
---