Hair Conversion System Pro Add-On Dawn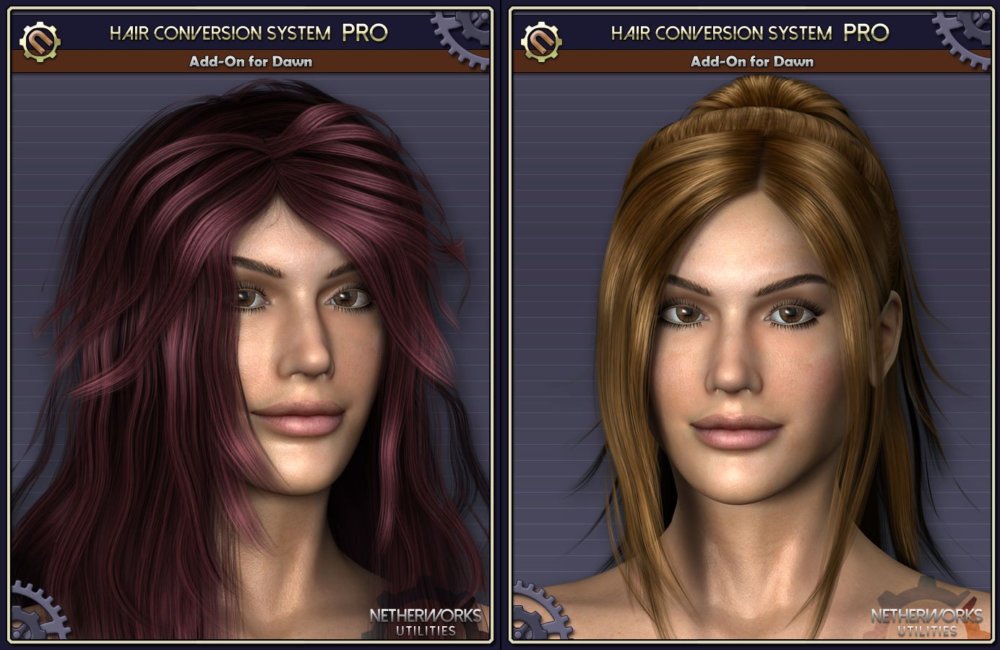 ---
Hair Conversion System Pro Add-On Dawn
Release Date: Dec 29, 2016
Hair Conversion System Pro Core Add-on for Dawn.
This Hair Conversion System Pro Add-On will give Dawn access to all the Hair you have collected for Victoria (2 to 4), Michael (2 to 4) and Aiko 3!
It supports converting Figure hair (cr2), Prop hair (pp2) and head props (pp2).
Don't worry about Fiddling around with the Fitting Room or wrangling Weight Maps.
Convert your favorite hair models quickly, easily and with precise results.
---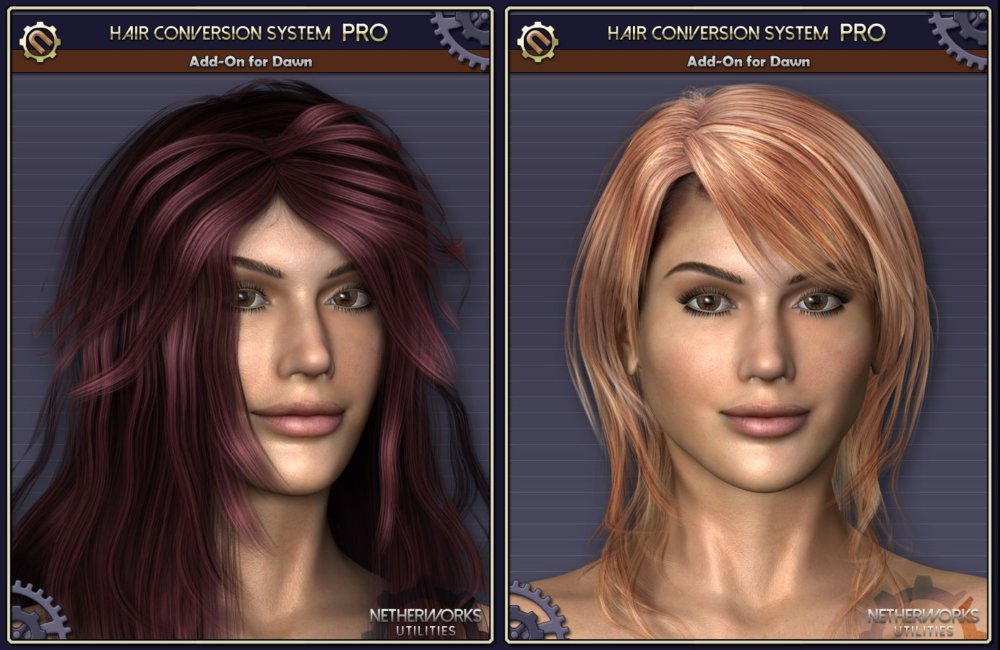 1 GRATEFUL MEMBERS

---