Halloween Candy Weapons for Genesis 8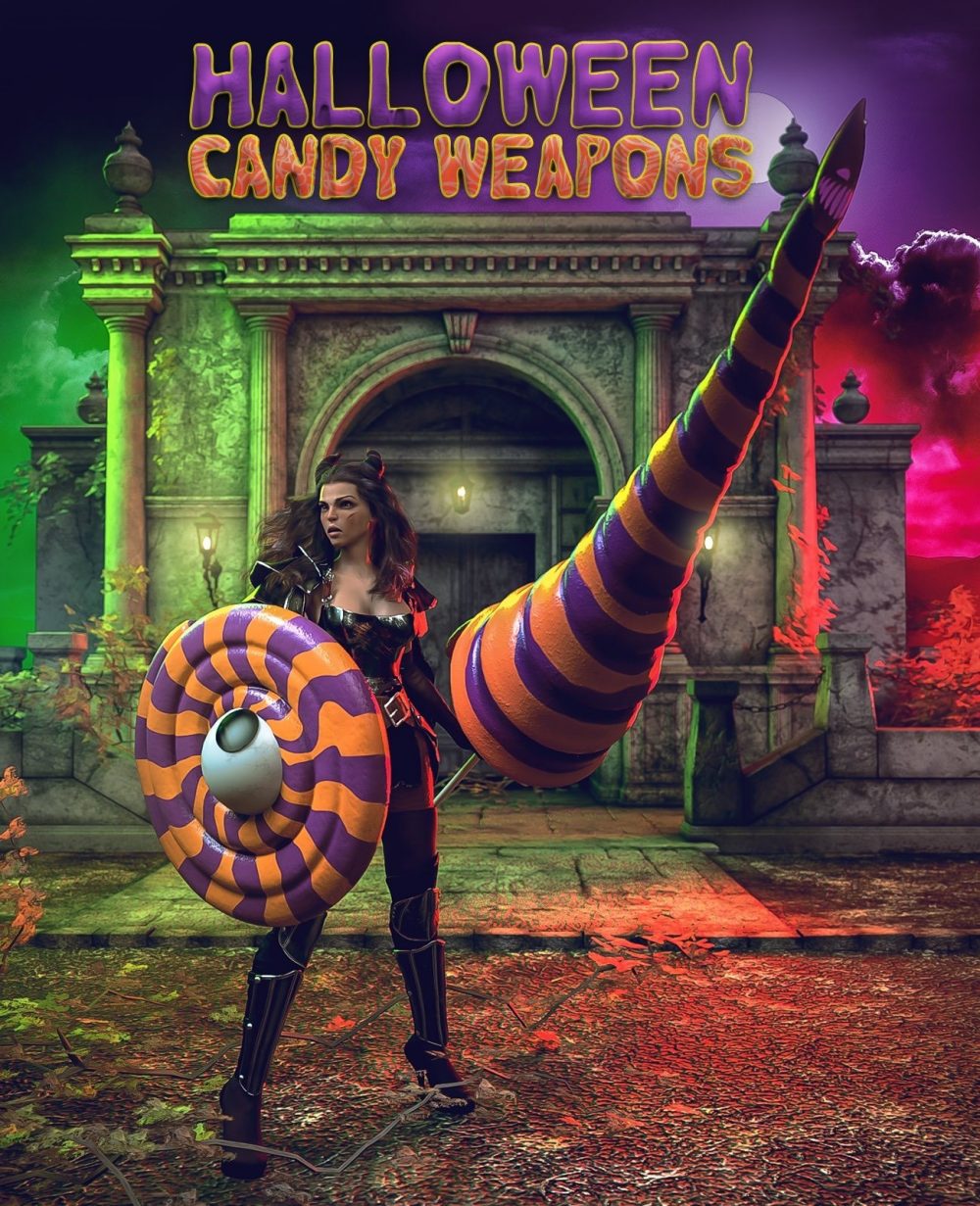 ---
Halloween Candy Weapons for Genesis 8
Ever felt like your Halloween renders would benefit from a spark of whimsical? Hello Halloween Candy Weapons!
We took some iconic candies and merged them to form this spooky sweet weapon pack. Also, each weapon comes with 5 different Iray material presets. The Mace has 6 Iray material presets, with one (the white) designed to work as the perfect base for customizing the colors via the Studio surface panel, for those who like to tweak.
We have also included morphs for each weapon to help you add movement to your scenes. The Shield's eye is rigged, so you can pose the eye via the bone or with the control sliders included on the base of the shield (for ease of use). We've also included left and right wearables and hierarchical poses for both the Male and Female Generation 8 Base Characters.
Get Halloween Candy Weapons for Genesis 8 and give your ghosts, ghouls, and heroes the weapons they need for sweet, sweet justice!
Note: The Spear loads bigger than what we are showing here, but for purposes of the promos (so it didn't dwarf the rest of the weapons) we used one of the morphs slides to resize it.
---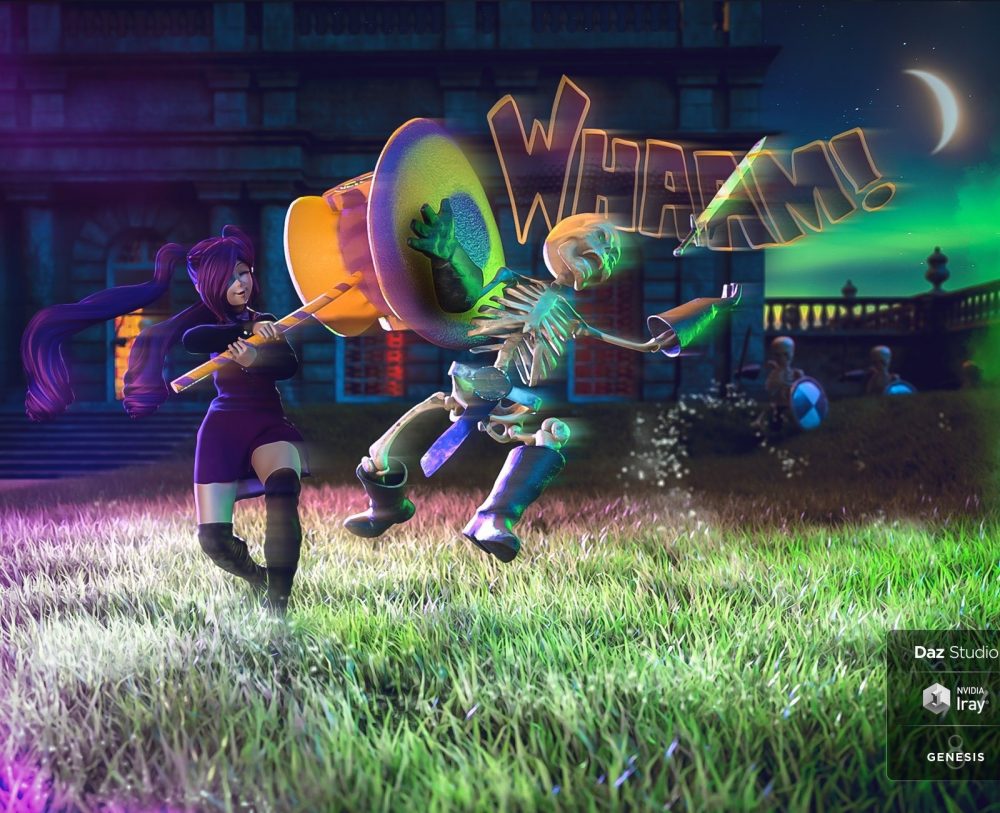 ---