Haunebu-II WW2 Flying Saucer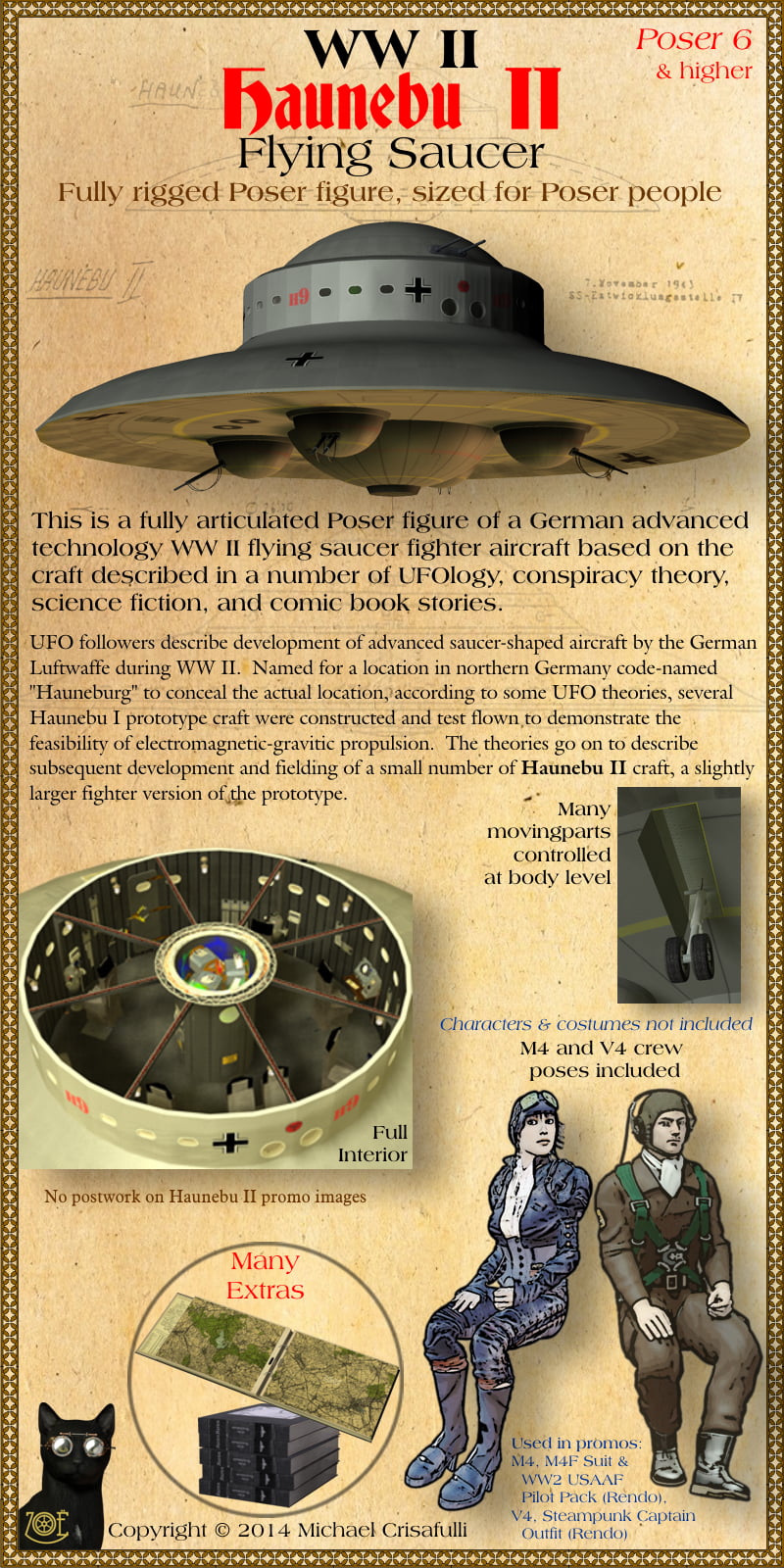 he Haunebu II is a fully articulated Poser figure of an advanced technology German WW II flying saucer fighter aircraft based on the descriptions in a number of UFOlogy, conspiracy theory, science fiction, and comic book stories.
The Haunebu II figure has four rotating gun turrets, an operating hatch, opening external hatchway with folding access ladder, and deployable landing gear. All moving parts are continuously poseble. The figure includes a complete interior with adjustable stations for a crew of nine: pilot, copilot/overhead gunner, navigator, flight engineer, electrician, and four turret gunners. The Haunebu top can be hidden for easy viewing of the interior.
All controls are accessible at the BODY level, coordinated so that linked parts of the figure operate together, and articulated to facilitate animation. All major controls are operable.
The set includes full and partial poses for M4 and V4 for each of the crew stations. Partial poses facilitate adjustments at different stations. Position poses are included so that a posed character can be positioned at another station without changing the pose.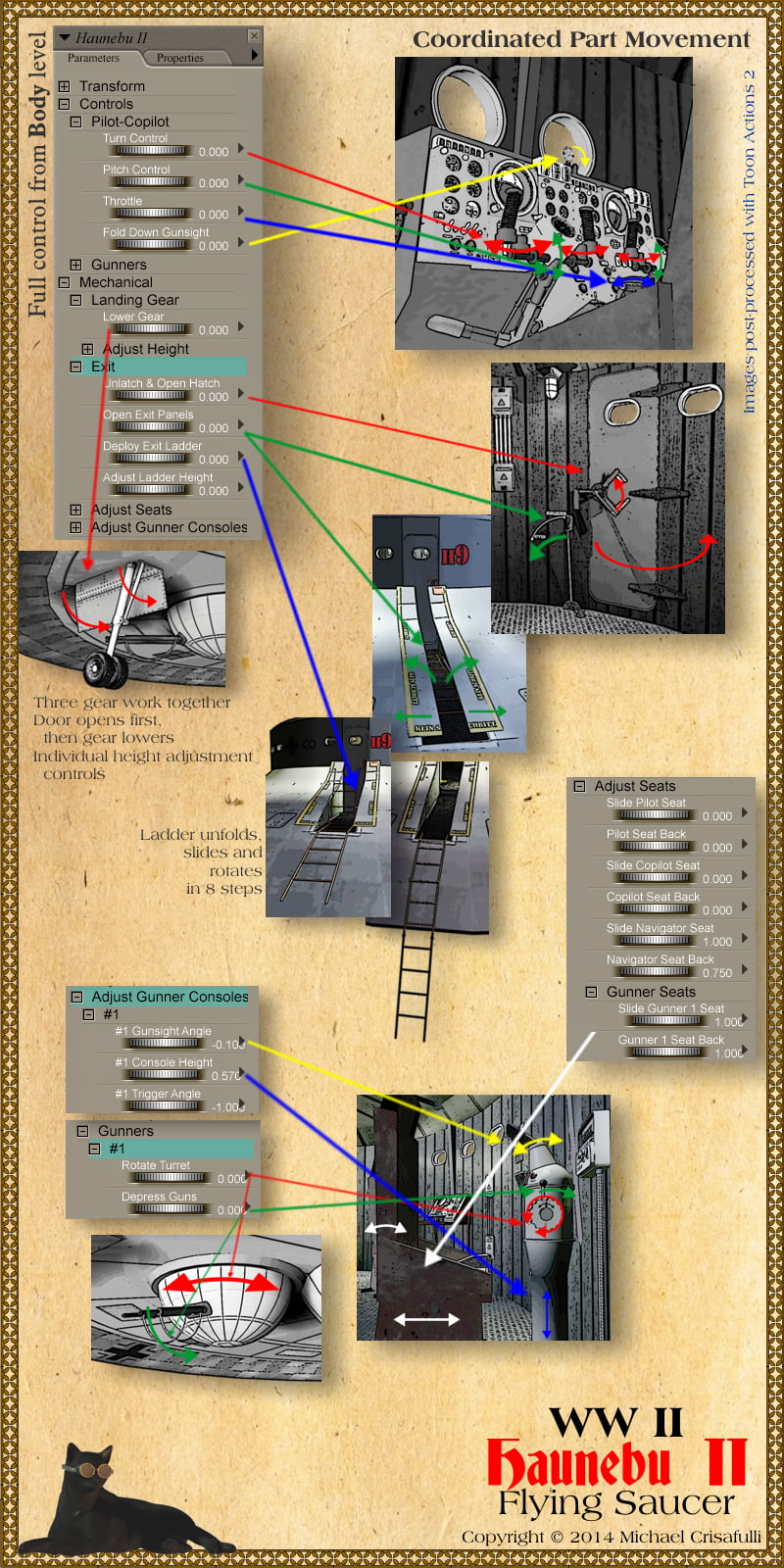 ---