HD Violin and Poses for Genesis 3 and 8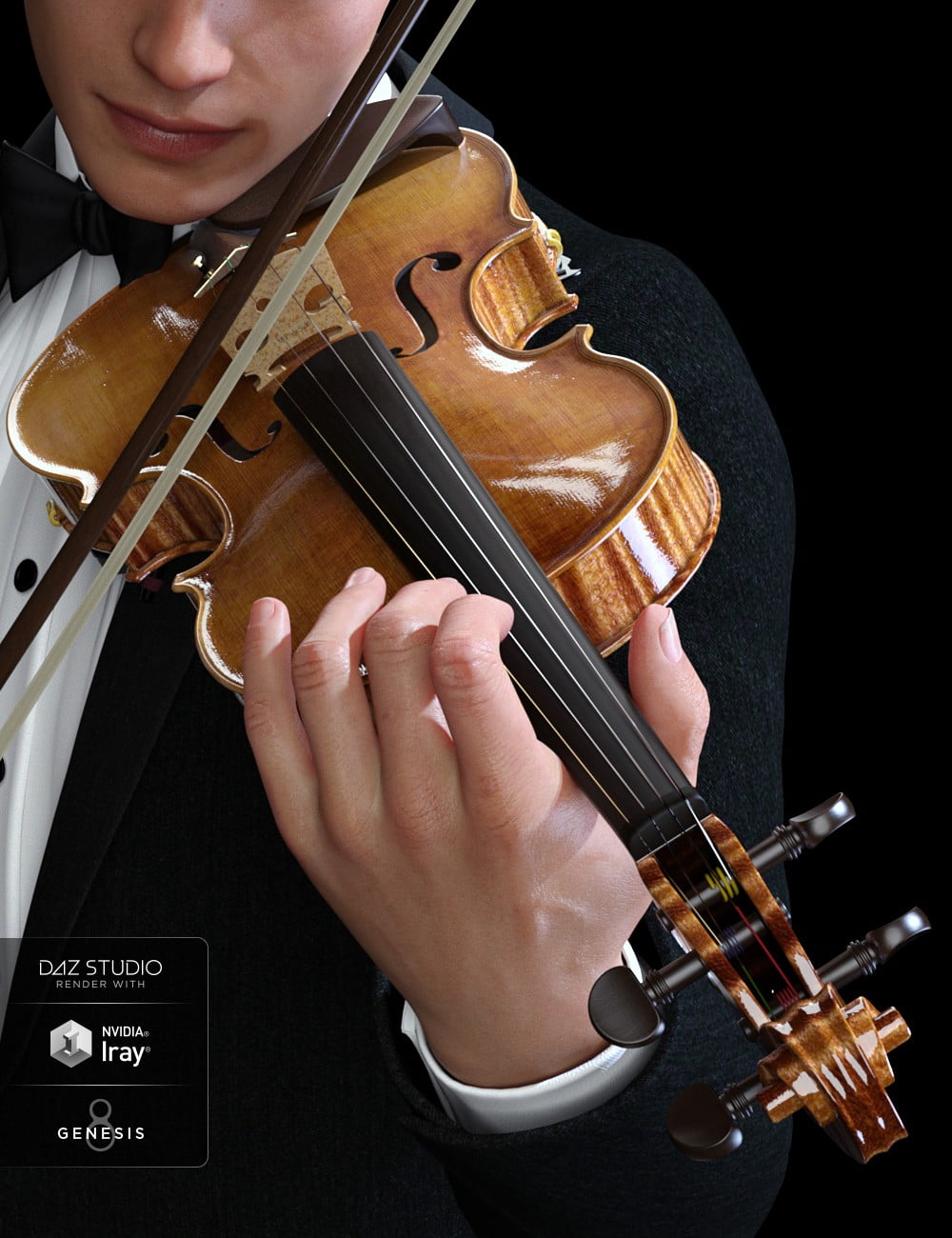 This very high detailed classical violin is modeled after 1729 Stradivarius plans and includes a bow. Both have high resolution textures to suit all your classical and pop/rock venues.
Also included is a comprehensive set of very accurate body and partial violin playing poses for genesis 3 and 8 females and males. You can even combine many of your existing poses with the partial poses.
What's Included and Features
HD Violin and Poses (.DUF)
HD Violin
Turning Tuning Pegs
Chin Rest Height Morph
Shoulder Rest Angle Morph
Bow
Tighten/Loosen Bow Morph
Genesis 3 & 8 Female and Male Partial Poses:
Pose Base
16 Bow Arm/Hand Poses
09 Left Arm/Hand Poses
08 Head/Neck Poses
06 Body Poses for Male
15 Body Poses for Female (Both Flat Feet and High Heels Versions)
09 Expressions
Prop Materials:
06 Violin Colors Wood New/Wood Old/Black/White/Midnight Blue/Cranberry/Metal
03 Violin Colosr Wood Shades Dark/Medium/Light
03 Violin Glosses Low/Medium/High
03 Endpiece Colors Black/Dark Brown/Light Brown
03 Tuning Pegs Colors Black/Dark Brown/Light Brown
03 Chin Rest Wood Color Black/Dark Brown/Light Brown
02 Shoulder Rest Colosr Set 1/Set 2
02 Strings Colors Green/Blue
Textures Include:
19 Texture, Bump and Specular Maps (600 x 600 up to 4096 x 4096)
Daz Studio Iray Material Presets (.DUF)
Notes
This product includes:
1 DSON Core Installer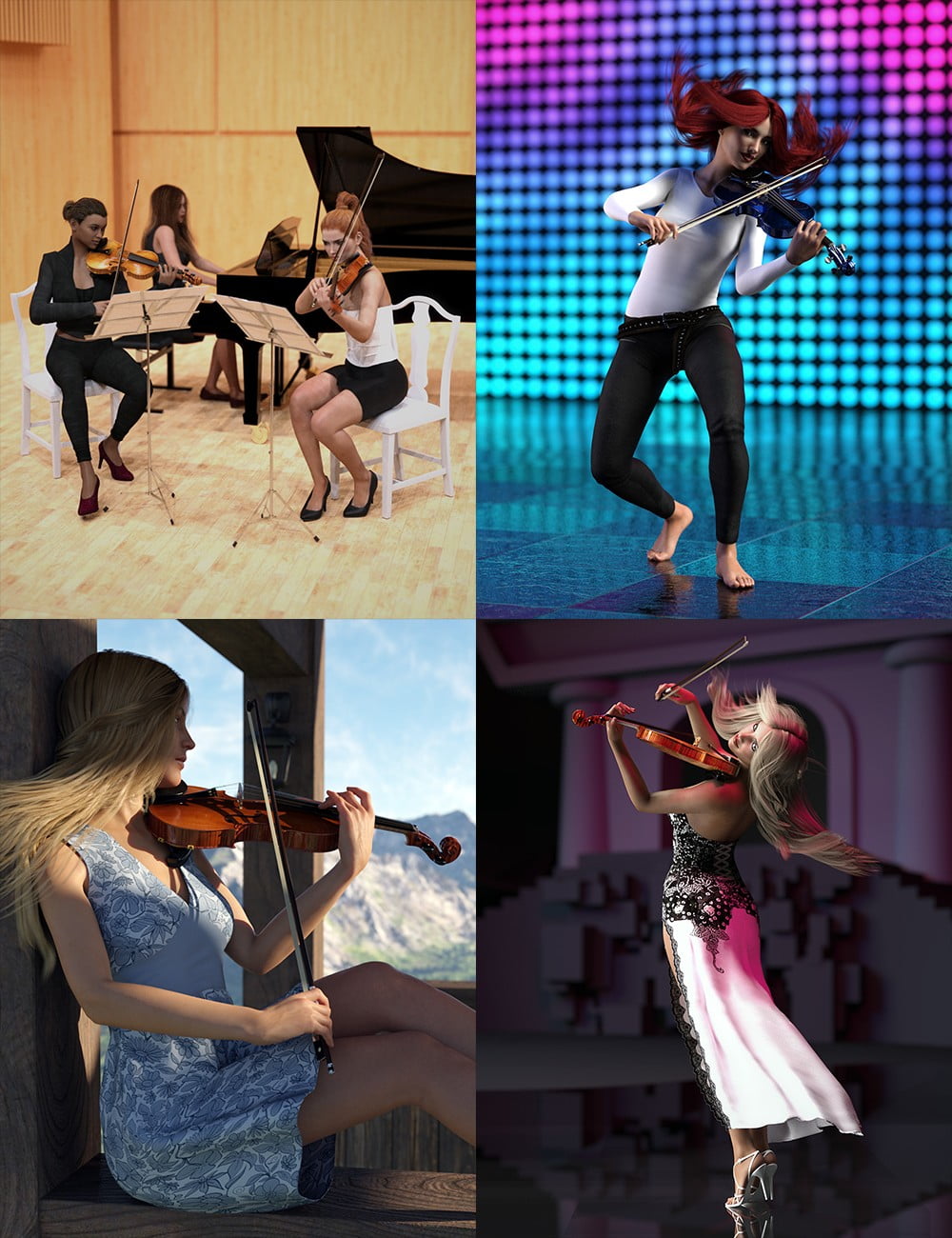 ---