HDRI Optimized Skin & Hair Shaders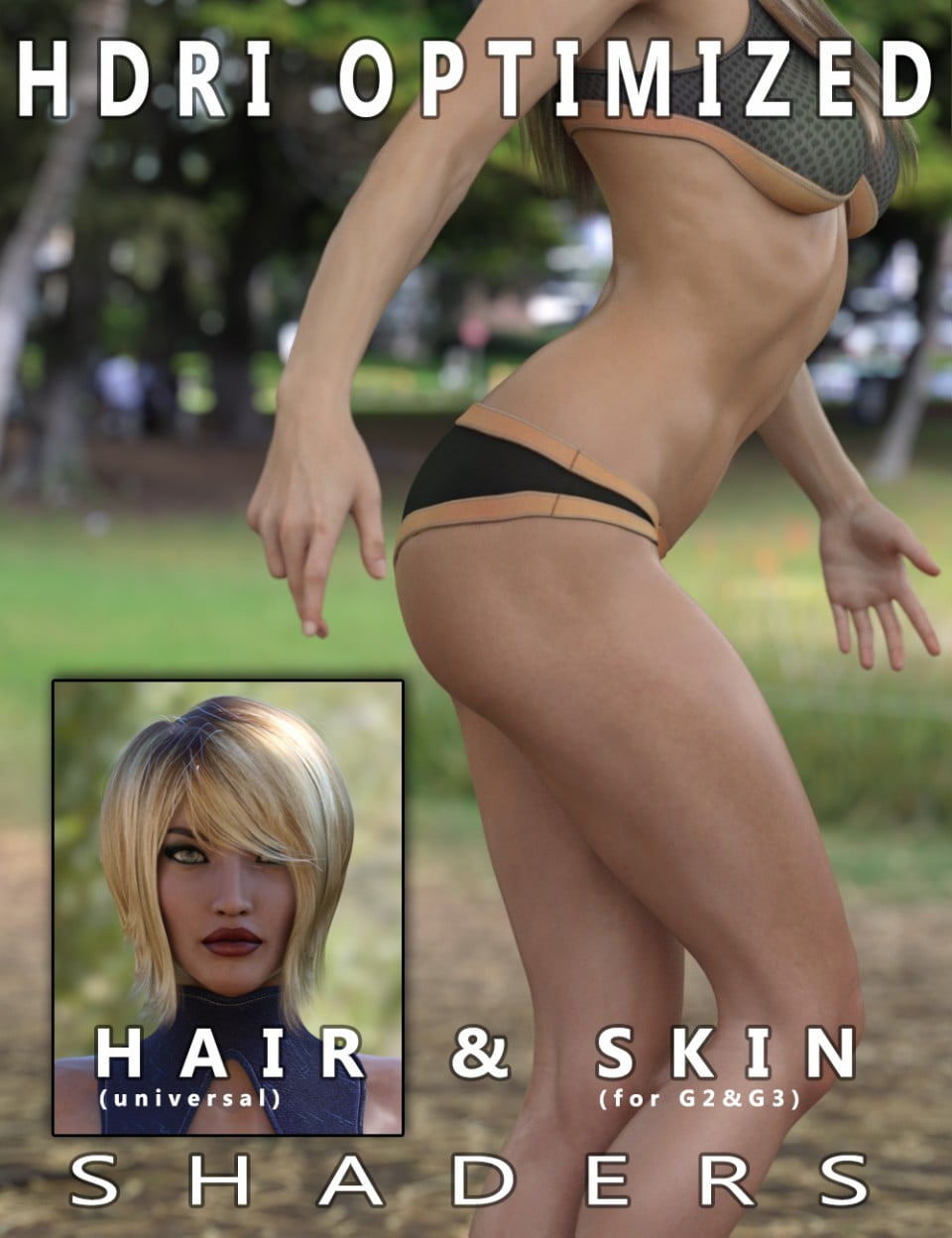 Did you ever get bored by flat Skin & Hair when try out the new HDRI Lighting Feature with the Iray Render Engine?
With these easy to use Presets you get a perfect Look for most Situations with HDRI Lightning for the Skin and Hair.
Even new Products with optimized Iray Materials can be adjusted with these Presets to your Taste. No Map change occurs, so all of your base Textures will be unchanged.
The Hair Shader works with every Hair. The Skin Shader works with Genesis 2 & 3 Figures. For Genesis 2 you have to apply the G2Base Preset first.
These Presets have a slightly difference to each other, to give you the option to fine tune your shots and avoid exaggerated results.
One Bonus Preset for whiter Teeth is also included.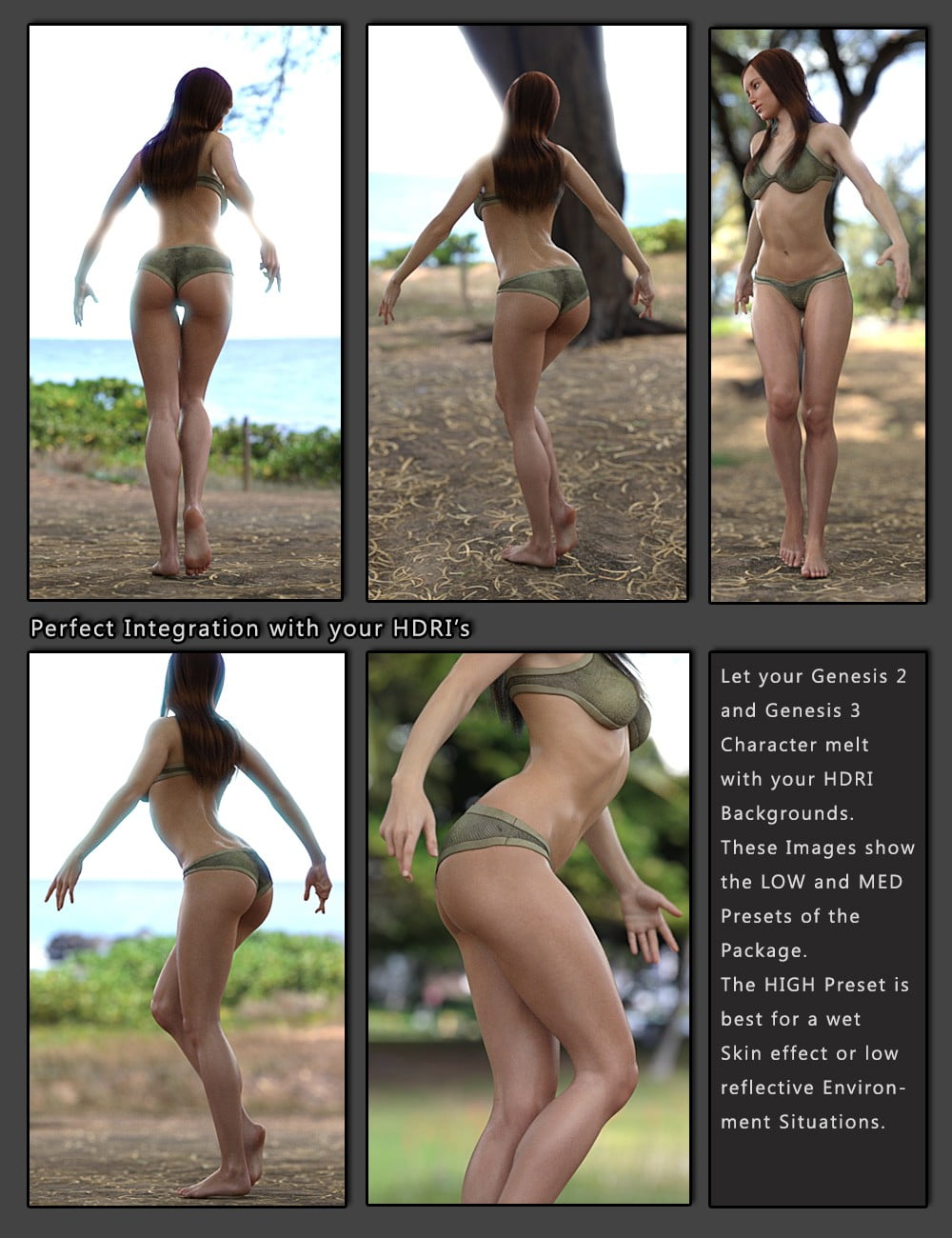 ---