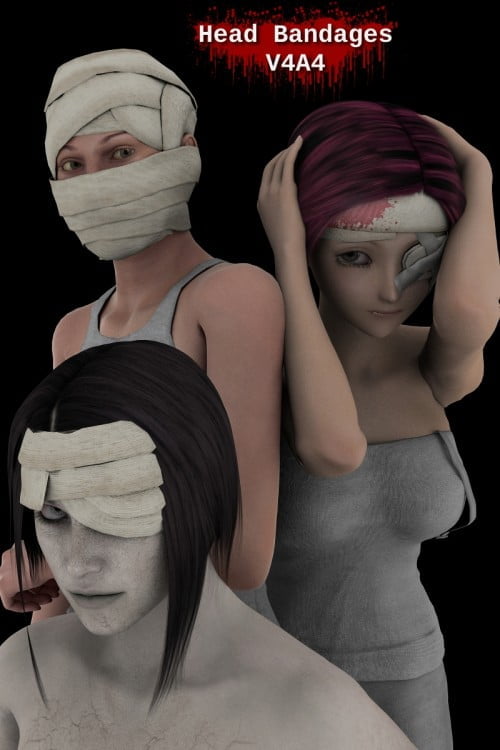 Sometimes bad things happen to good people, and sometimes they happen to Victoria and Aiko 4. For those very bad days, you can patch up your figures with this set of ten superconforming head bandages.
All bandages come with extra pose and fit morphs, so that they can be used with many different facial and head types. Every one has unwrap or removal morphs for scenes in which the bandages are being put on or taken off.
Both clean and bloody textures are offered as .pz2 and .dsa for Poser 5+ and DAZ Studio 3.x+. There are bump and spec maps included for the most realistic possible look.
It looks like that might leave a mark – better put a bandage on it!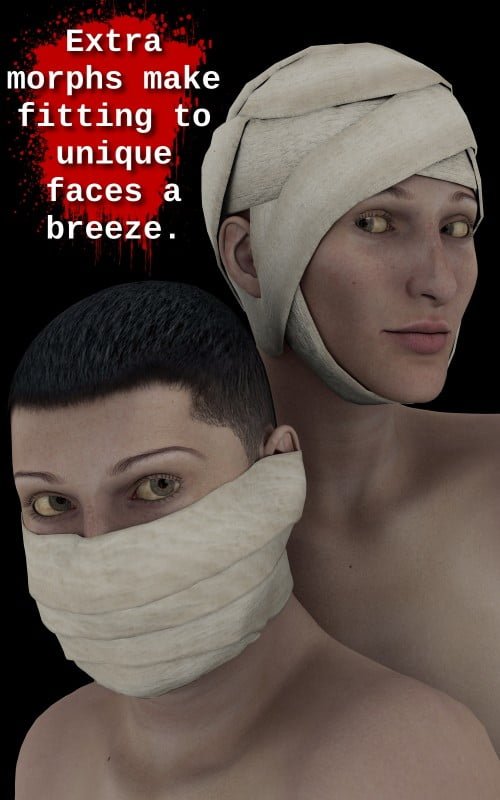 ---