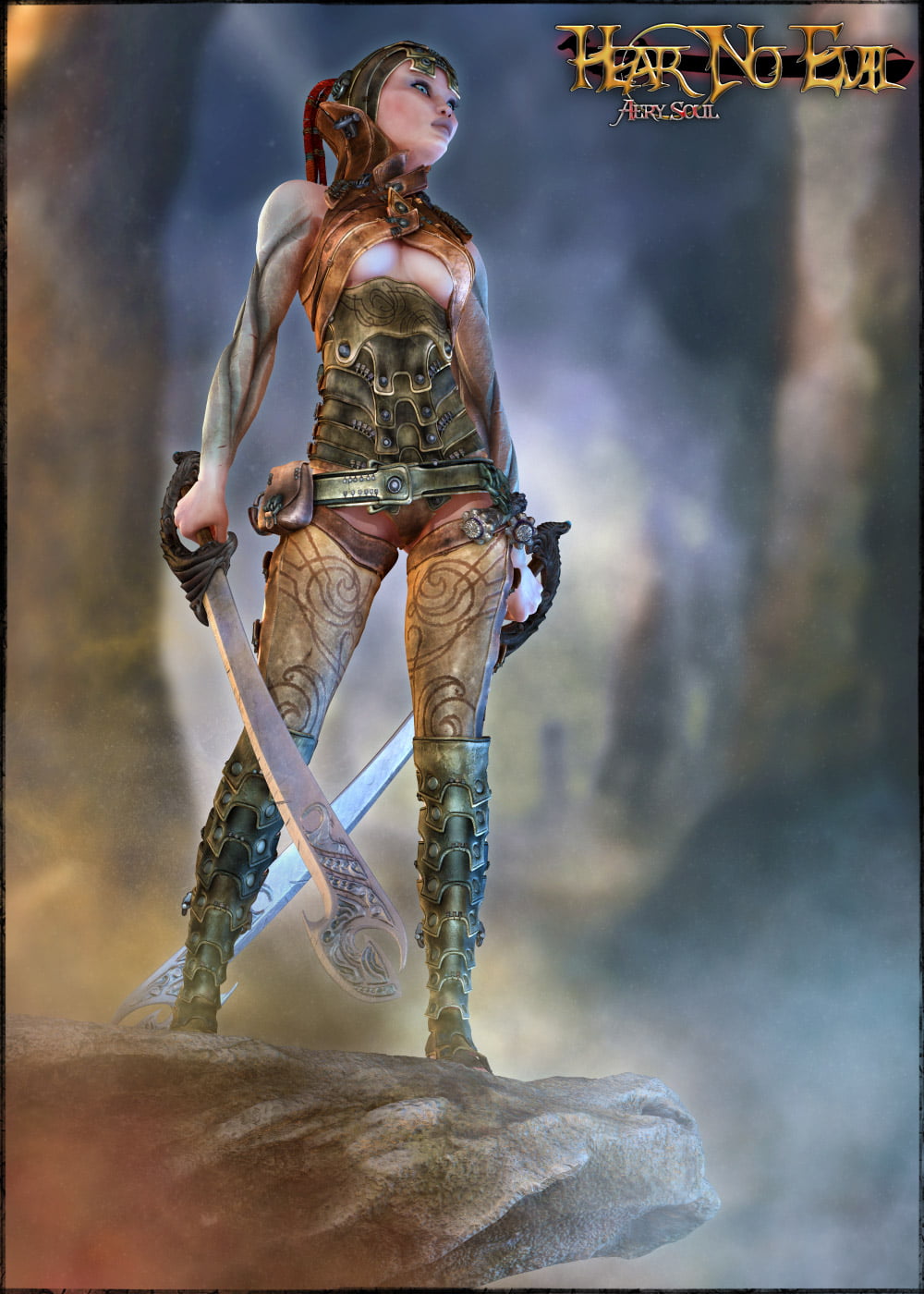 – 8 independent pieces of clothes to be mixed and matched as you wish
– unique and original Aery Soul concept
– High quality and high resolution texture that breath life into the mesh and guarantee a professional and optimal outcome.
– Aery Soul's wardrobe power! Mix and match the various pieces with other Aery Soul outfits! Every Aery Soul release is never just an outfit per se but also a cool collection of clothes/pieces to enlarge your V4 wardrobe!
– Numerous V4 morphs to help with fitting to custom characters (see below for a complete list), including Alice, Aiko 4, the Girl 4 and Utopian morphs. To add more morphs check out the magnets fitting sets available at DAZ or the Morphing Clothes tool by Dimension 3D.
– Poser 6/7/8 advanced materials. Included are diffuse, bump, specular and various displacement maps for professional and optimal results in any 3d/rendering tool.
– DAZ Studio materials presets.
– Easy-posable hair (dreads) allow you to create wonderful and dynamic movement and cool effect on your pics in a matter of seconds (see tutorial).

---