Heartiness again is the perfect addon for your romantic Valentinerender.
You get beautiful props and materials that you can combine like you want.
You can mix and match the materials for the props and get new looks and styles. Creat your own special Valentine-image. All items and materials are compatible with Heartiness 1
and Heartiness 2!
Mix and match the products like you want.
With Heartiness again you will get:
7 Heartprops with different style and size
1 Heartstaff (loading on zero position or V4 left and right hand)
15 Materials working on every prop and working with Heartiness 1+2 too
3 Materials for Poser-Ground floor
Hand pose for V4 when using the Staff
All Props and materials designed to use with Poser 6 or higher. This Product is not testet with Daz Studio. Daz Studio is not supported.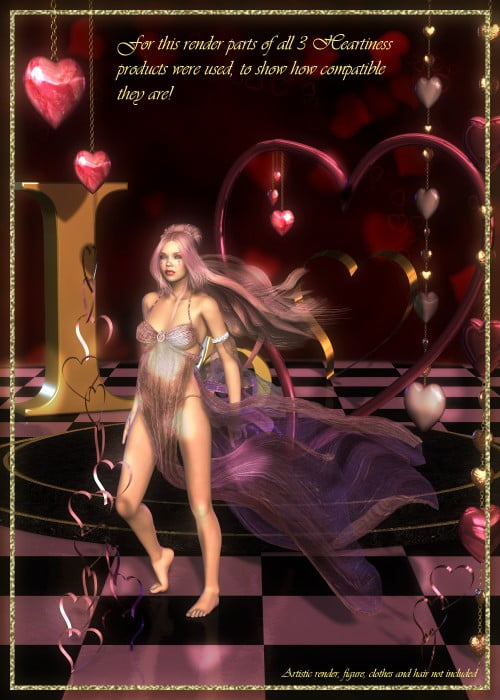 ---