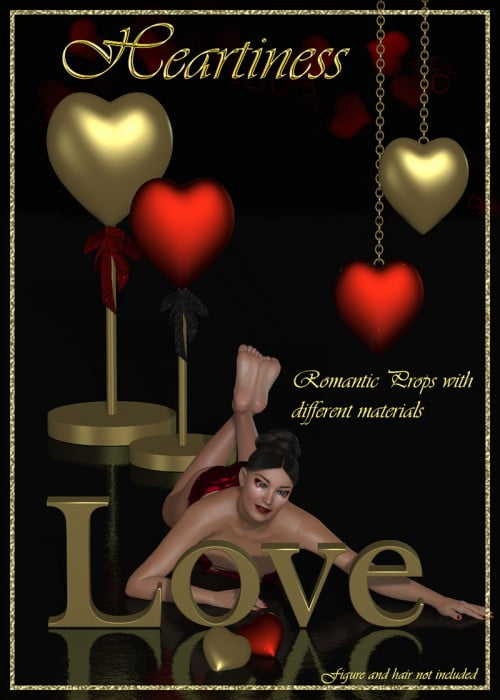 Heartiness is the perfect addon for your romantic Valentinerender.
You get different heartprops and letterprops togetter with matching backdrop and groundfloortexture.
You can mix and match the materials for like you want. Creat your own special Valentine-image.
With this product you will get:
1 Backdrop with 9 different materials
1 Baseprop with 2 materials
1 Heartstand
1 Heartstand with Bow
4 Materials for the Bow
2 Hearts with chain. (one long and one short )
1 single Heartprop with 8 Materials
(Heartmaterials working on all Hearts)
1 Loveprop
4 single Letters
1 Material for Posergroundfloor
All Props and materials designed to use with Poser 6 or higher. This Product is not testet with Daz Studio.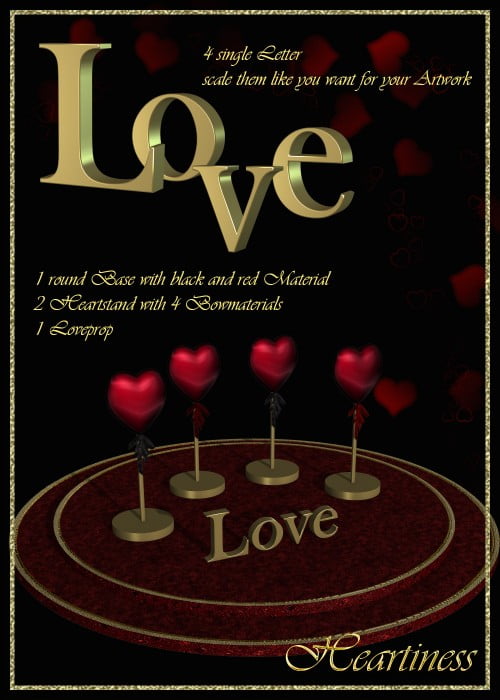 ---