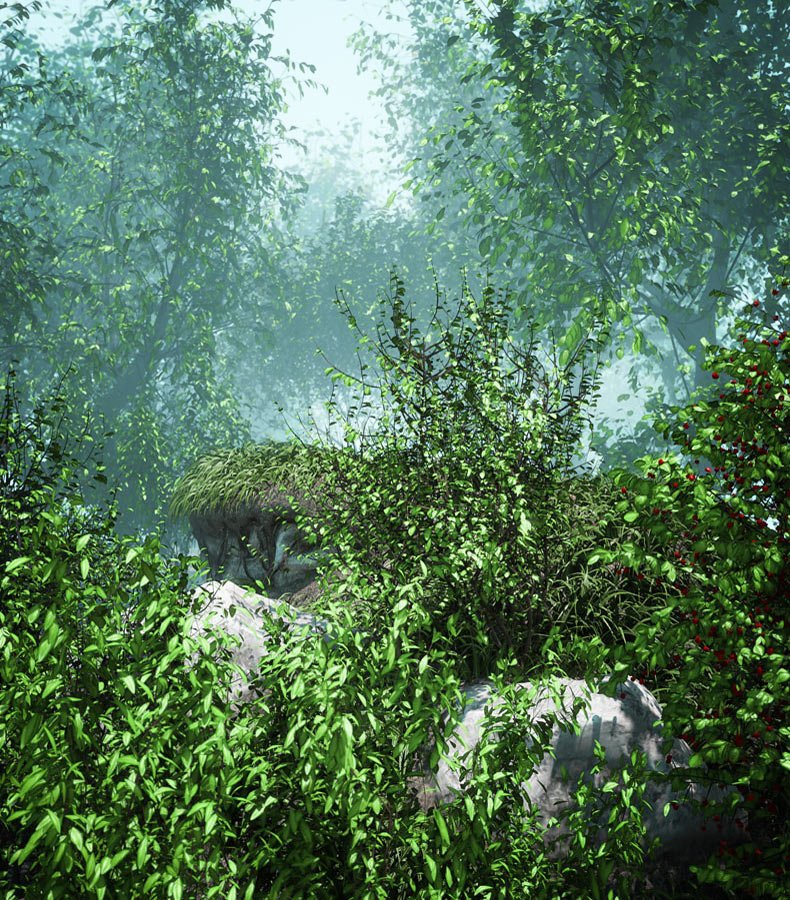 Heartwood is a set of 9 different plants, and is supplied in two versions – as multi-part props optimized for Poser 10 and Poser Pro 2014, and as (non-posable) figures for use with the Octane plugin. They are intended to be used as background scene filler to add complex details while being as simple and efficient to use as possible (they are not intended for close-up renders).
Heartwood for Poser has been optimized for smart working within Poser – see the sidebar images for a visual demo of how to work with them. All props are 100% geometry and use simple lightweight materials (9 different tiling bark materials and 9 colour variations for the leaves). The props also make use of Poser's uniform subdivision feature which allows more efficient base geometry to be used while rendering smooth surfaces.
You'll also find that Poser's library features are taken full advantage of, with large 512 pixel previews and XMP files for easier searches and basic information.
Heartwood for Octane is optimized for use with Poser and the Octane plugin by Paul Kinnane. The props have been converted to simple figures to allow use of Octane's Instancing feature, and an Octane .poc file is provided to allow one-click setup of materials within the plugin.
The 10 page illustrated User Guide includes how to work with both Poser and Octane versions, demonstrates Instancing and material setup in Octane, and provides details of the lighting and render settings used to produce the promo images.
Poser 10+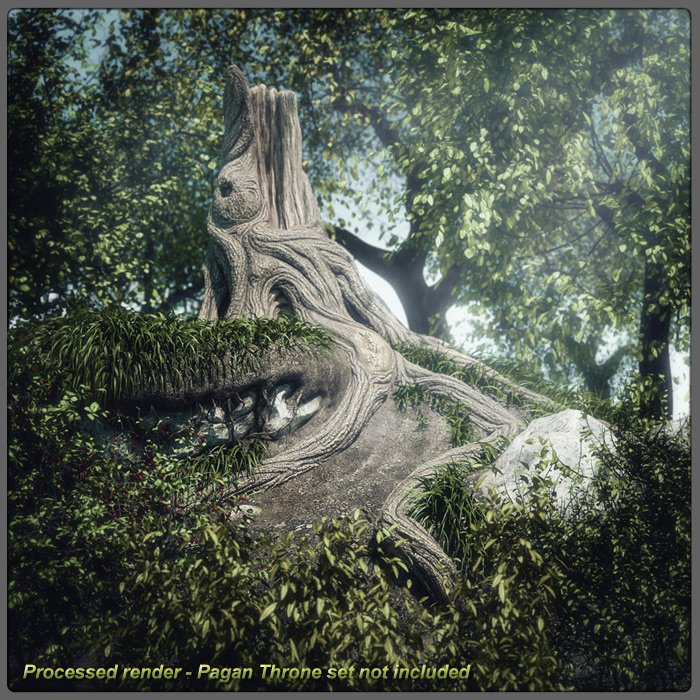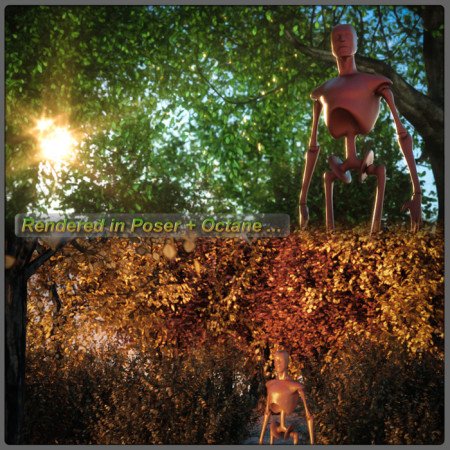 ---