Heidi Hair for Genesis 8 Female(s)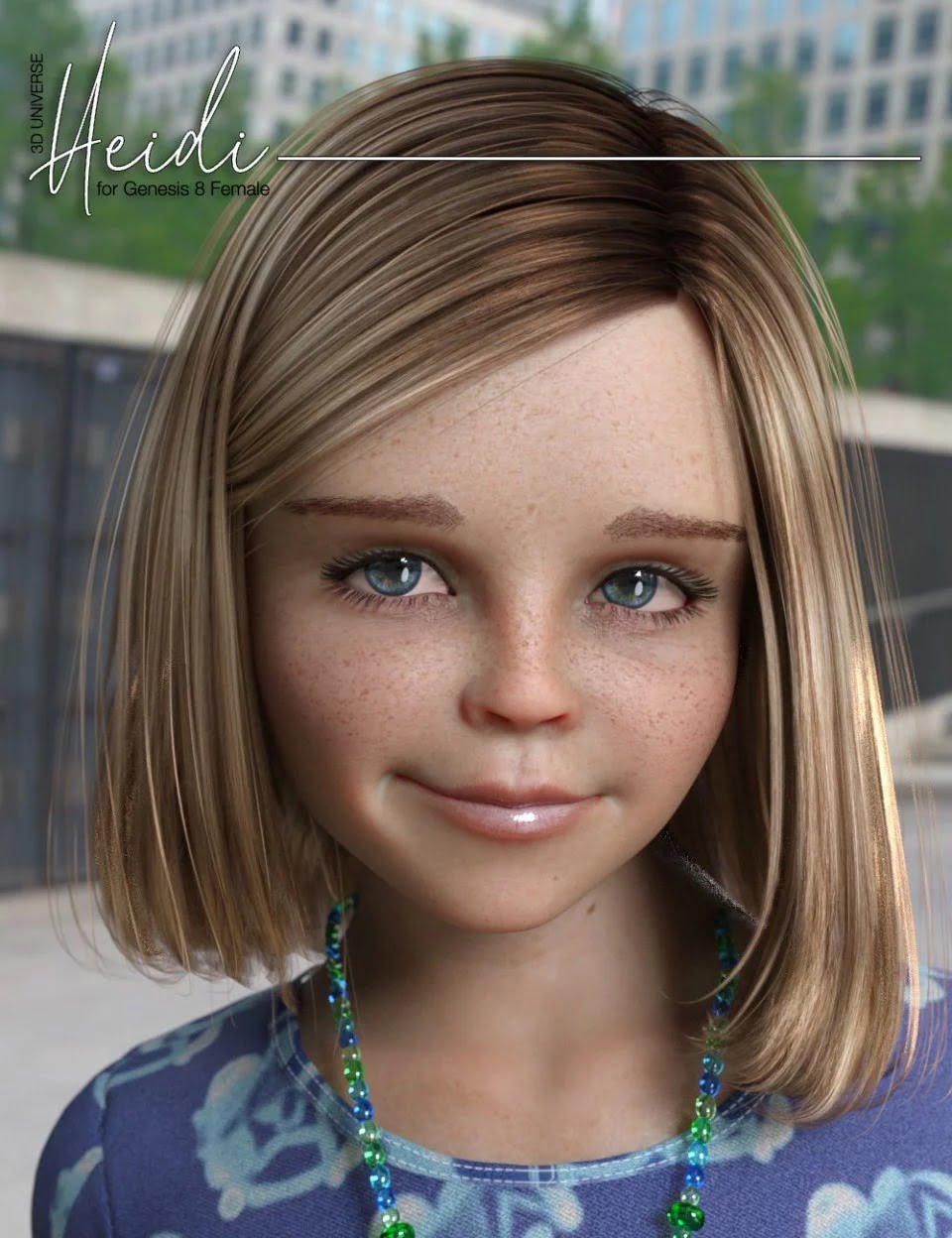 ---
Heidi Hair for Genesis 8 Female(s)
Heidi Hair is a basic cute, shoulder-length, bob hair-style that comes with a behind-the-ear option and natural colors as well as Bottle Red, Pink, Purple-Pink, Grey and White.
Quick to work with and render, the hair base automatically poses based on the head and neck pose. This feature can be turned off and posed manually if needed.
Heidi Hair for Genesis 8 Female(s) is excellent for your youthful and fun female character.
---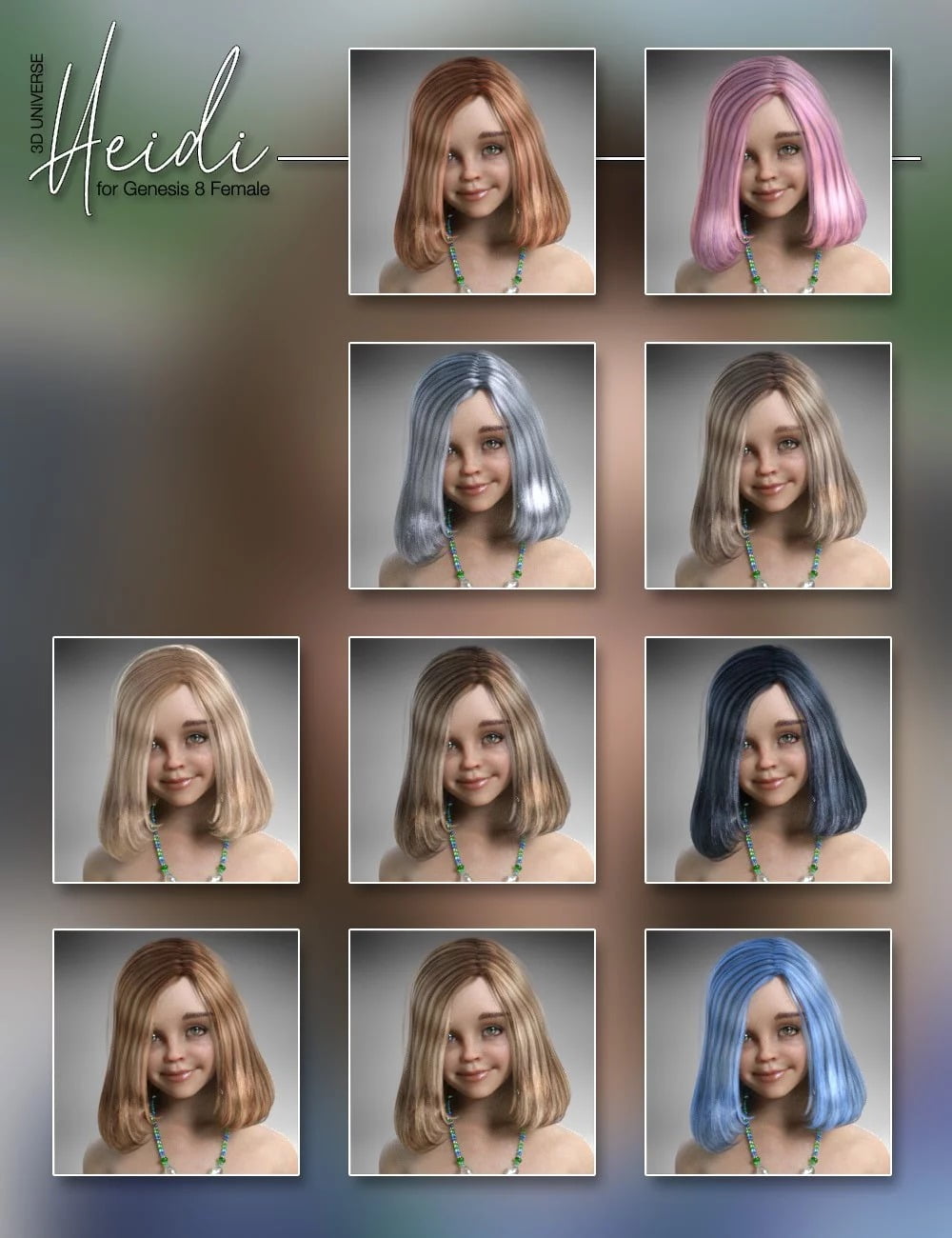 ---