Heroic Action Poses for M3 SR2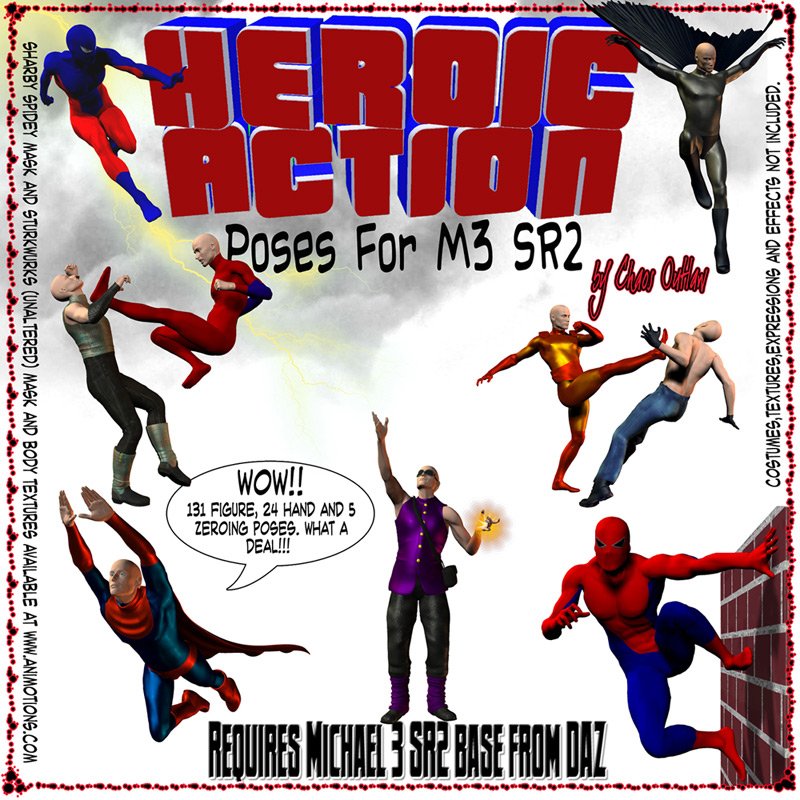 Looking for an M3 pose for that superhero or fantasy render? Then look no further. This package has 131 figure poses; 64 mirrored left and right and 3 stand alone.
It has 12 hand poses mirrored left and right equaling 24 hand poses. Plus there are 5 zeroing poses also. So turn Michael 3 into that hero of your dreams. Buy this great pose package today.
---