HFS Environments: Dragons Peak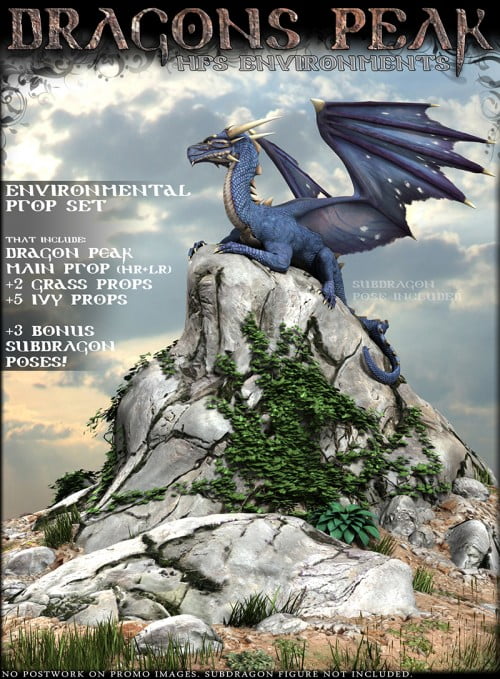 Dragons Peak is an environmental props set, perfect for your fantasy scene and all other creations!
It contains:
– Dragons Peak main prop, in Low-Res and High-Res (subdivided) versions.
– 2 Grass smart-props (fibermesh)
– 5 Ivy smart-props
– Extremely detailed and very high resolution textures, up to 6000×6000 pxls!
– Material presets for all the props
– BONUS: 1 Proportion preset and 3 poses for the Subdragon!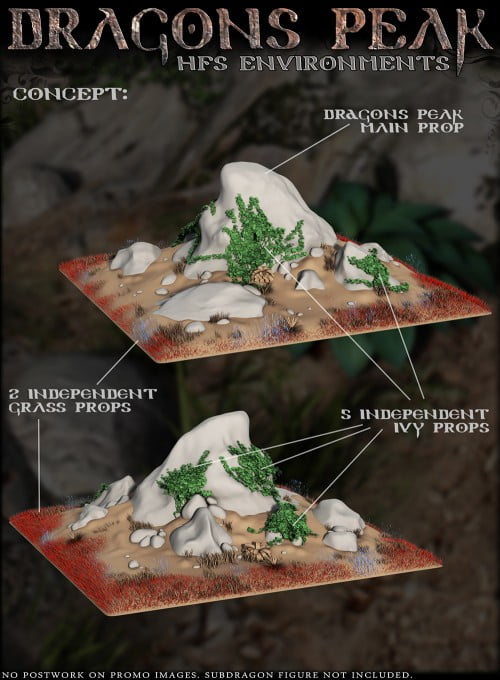 ---