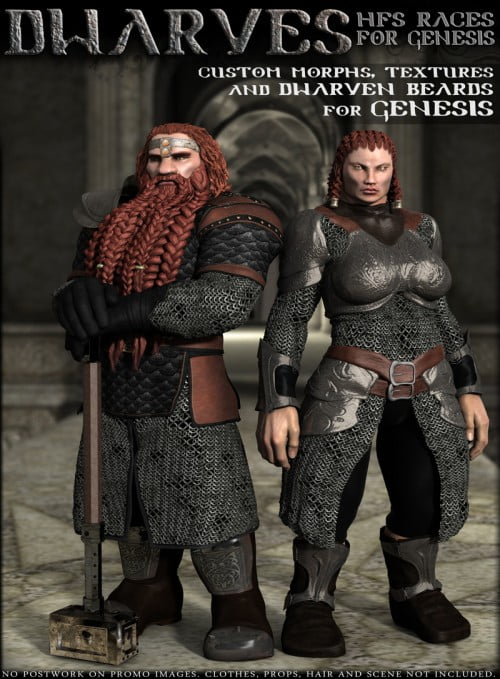 HFS Races: Dwarves is a set of custom morphs and textures for genesis that is perfect to create dwarf characters!
It include also two dwarven beards conforming figures and one eyebrows conforming figure!
All the morphs are carefully sculpted in zbrush. All textures (diffuse, specular, bump and displacement map) are made in zbrush and photoshop.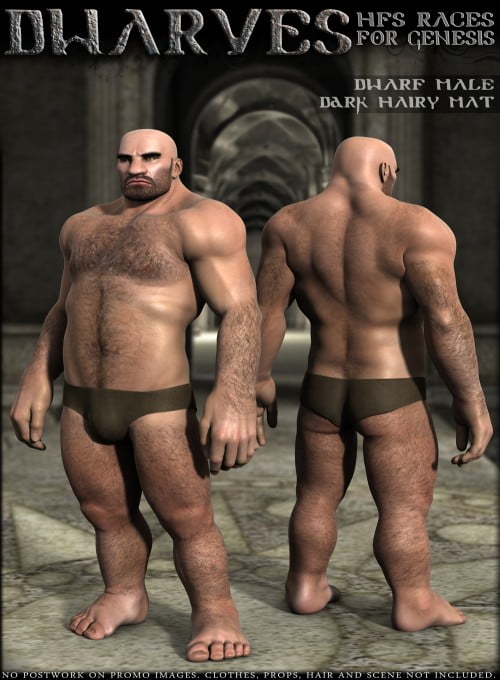 ---