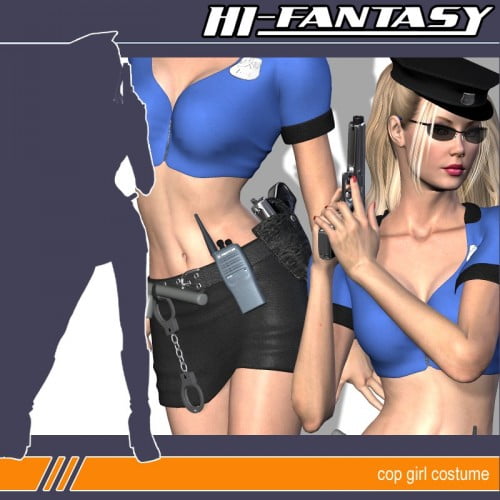 "Hi-Fantasy – Cop Girl" is a complete product which is designed for Daz's Victoria 3. This product will get your Vicky more attractive and sexy and your character will look in a different style. "Hi-Fantasy – Cop Girl" is an eye-catching, fascinating, hi-quality and hi-realistic meshed outfit. All details prepared painstakingly and realistic.
By using this complete product, you would catch the realism in your art works and animations that you needed, so your work will get more enjoyable.
This product includes V3 base morphs, extra movement morphs, wind morphs and style morphs. And the product also support "Pretty Base". By using these morphs you can get your character more liveliness and realistic.
The Pretty3D that is always determines the direction of the fashion in 3D, prepared this product by using high modelling technology. The Pretty3D has always been initiator of the new new modeling and morping tecniques.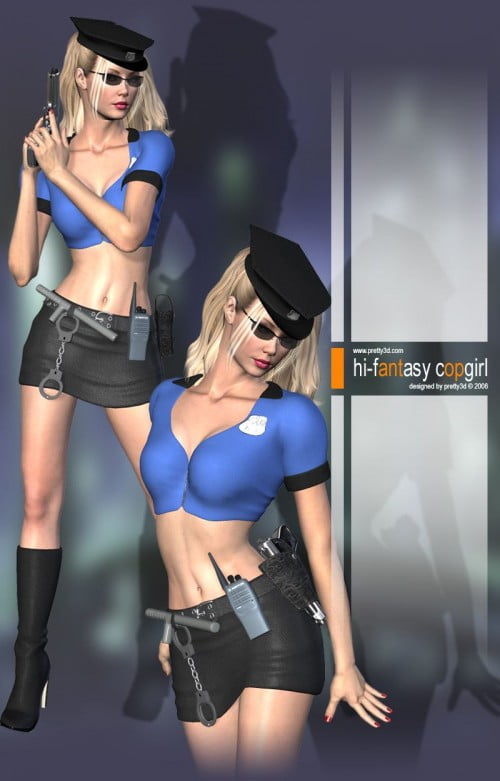 ---