Hi-Fashion (Rebel Line) – Midnight Mist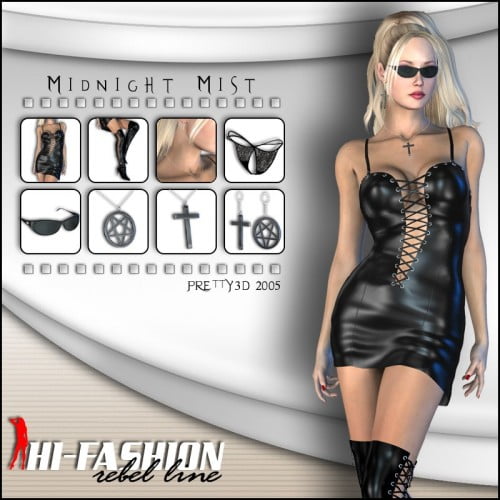 Hi Fashion! Here you are another Pretty3D's special fashion series "Hi-Fashion". This series is more comprehensive and quality according to your request.
The Pretty3D that is always determines the direction of the fashion in 3D,is preparing this series by using high modelling technology. The Pretty3D has always been initiator of the new new modeling and morping tecniques.
By this series, we will create new fashion trends in 3 Dimension's World. And be sure that you will find the Pretty3D's quality and techniqual supports in this project. We hope you like Hi-Fashion Series.
The Pretty3D determines the direction of the fashion in 3D World!
Rebel Line! You would get your Vicky more sexy, voluptuous and rebellious by using this collection. We advise, reserve a big place in your Poser for this collection. Because Rebel Line fashion trend will be go on full speed.
Midnight Mist! This is an eye-catching, fascinating, hi-quality and hi-realistic meshed outfit. But the most important special is, that it includes V3 base morph and extra movement morphs. By using these morps your character will get more liveliness.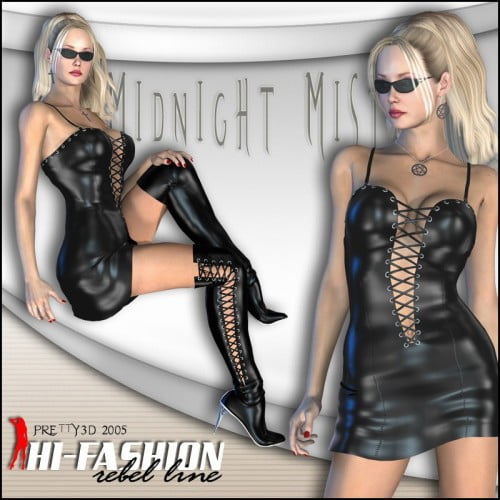 ---