Hi-Topz Sneakers for Genesis 8 Female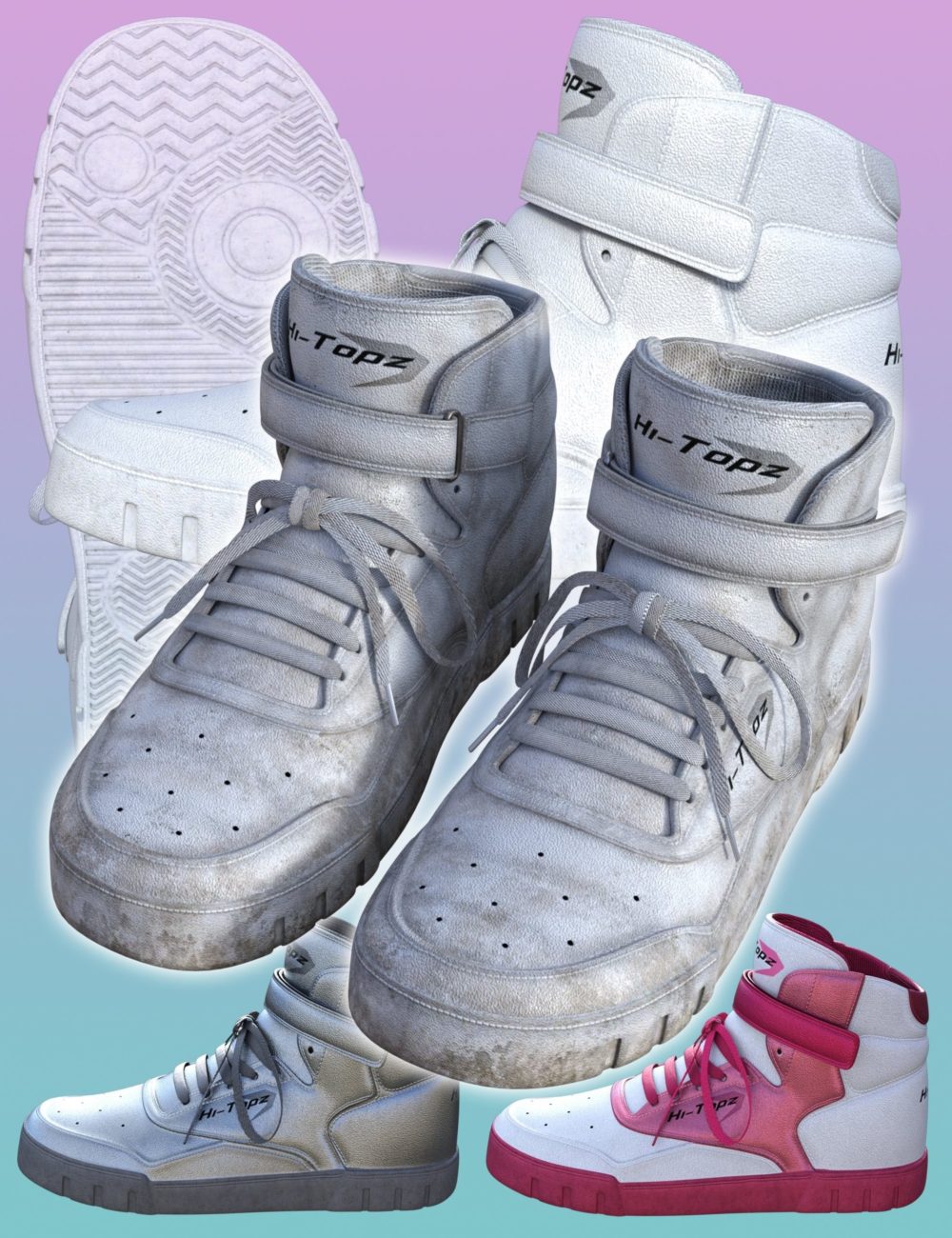 ---
Hi-Topz Sneakers for Genesis 8 Female
These Classic retro High-Top Sneakers for the Genesis 8 Female compliment a great many outfits and styles.
Choose from the provided materials which include retro color tints and metallic, or use Material Zones for your own color customization.
The Laces 'Tied Bow' loads in as a separate attachment, so it can be hidden or removed if preferred, and best of all, using material and shaping presets, you can alter how the condition of sneakers appears on you character, spotlessly brand new, or worn out and dragged through the dirt.
Get Hi-Topz Sneakers for Genesis 8 Females and enjoy these awesome new kicks!
---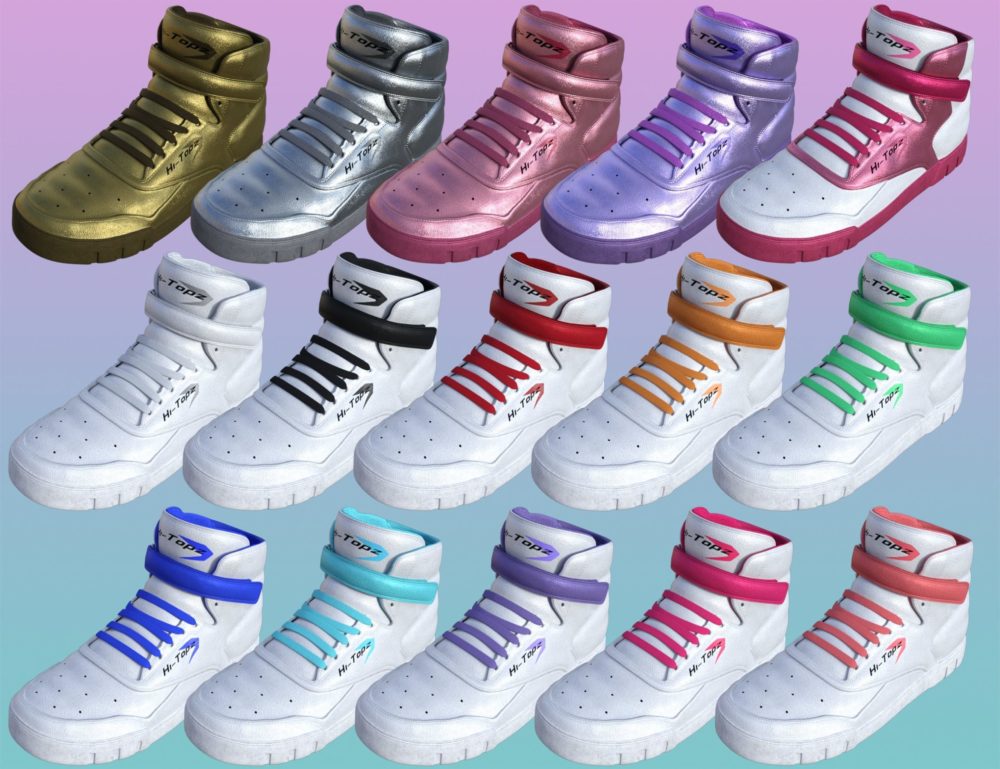 ---