HIGHFASHION: Mannequin for V4/A4/G4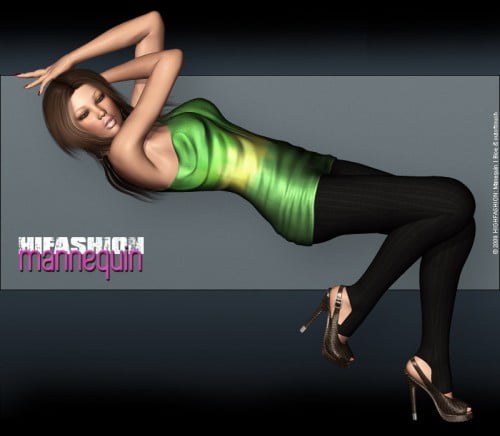 Be one step forward in fashion with the ninth Release in the Bice & outoftouch HIGHFASHION series! Mannequin brings you the ultimative spring spirit for your self-aware fashionistas!
HIGHFASHION Mannequin brings you a conforming leggings with cutout heel, a conforming sleeveless top, a pair of peep-toe high-heel sandals and a pair of glamorous ear hoops!
The Hi-Quality clothing meshes come with a big set of hi-res and highly-detailed texture styles to give you a full wardrobe of fresh looks. Included are 6 matching styles for the pants and shirt, additional 10 simple color and 6 batik color styles for the shirt, 8 styles for the sandals and 2 metal styles for the earrings!
All material settings are optimized for Poser 5 and higher and utilize some of Poser's shaders + take the advantage of specular- and bumpmaps for extra realism and glamour!
Included are different built-in morphs to fit the clothing to some of V4s and A4s Bodymorphs and also features fits for the Girl 4 bodymorph. Also included are several Adjustment Morphs and Effect Morphs. Have a look at the MORPHS list below.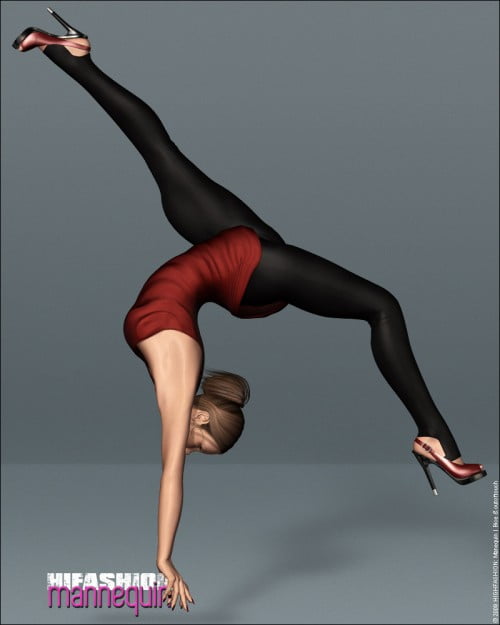 ---