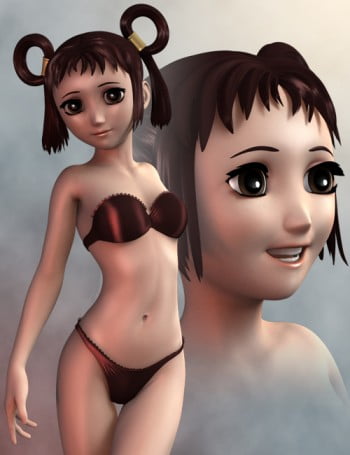 Hitomi is delicate, demure and cute as a proverbial button! She has been carefully crafted to capture the essence of the genre with an entirely new Anime head and body morph for Genesis.
In addition to the features which allow versatility of use with the Genesis system, many morphs including most expressions, have been reworked specifically for her. Most major bends have likewise been specially corrected. A different eye shape makes her larger Anime eyes work better with Genesis, and her breast design allows for dialing up and down of any size using two unique and blendable shapes.
Hitomi comes with a pretty lace top and bottom. Top her off with the included Anime styled hairdo and set of conforming eyebrows; modeled to have the look of the animations from which she is inspired. Her eyes and included hair and eyebrows are easily tint-able for a matching custom color look.
The ability to blend Hitomi with your other Genesis Girls lends an adorable youthfulness to all of your Genesis charachters. Versatile, sweet Hitomi?the perfect addition to your Genesis gene pool!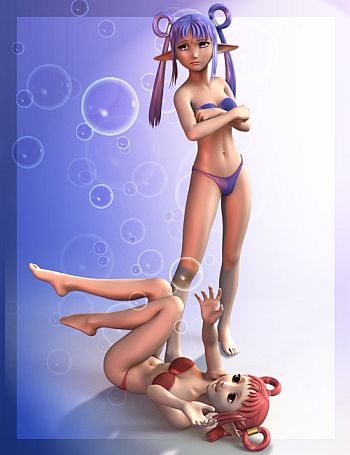 ---