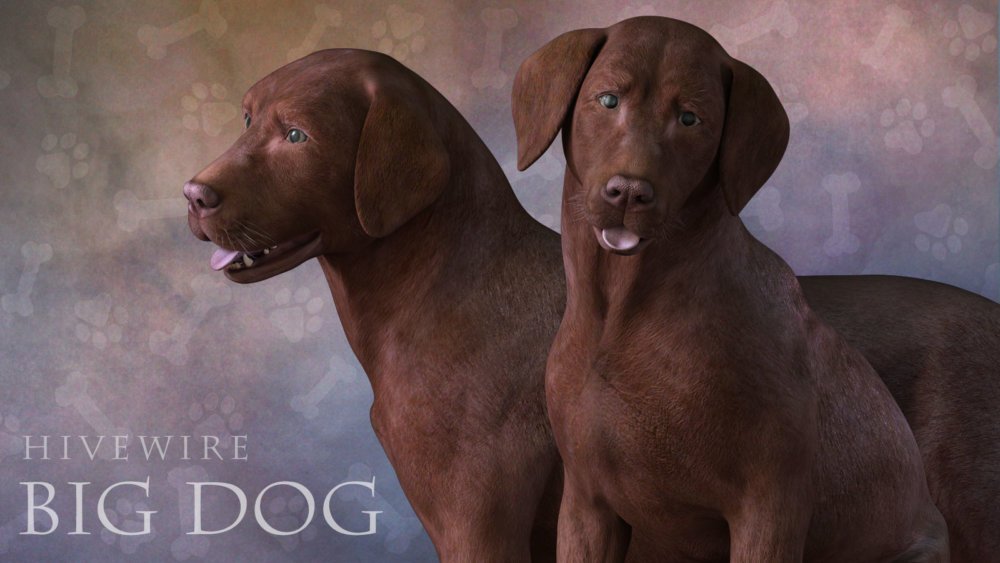 UPDATED:  12-21-18 corrected scaling issue in Big Dog.
You will need this update to use the newborn puppies not sold on hivewire or the morphs will not work and show as blocks.
Updated 12-21-2018. This may affect any morphs, poses, and conforming items created prior to this update, not purchased from HiveWire 3D. Those items that were previously purchased from HiveWire 3D have been or will be updated to work with the new base. Please subscribe to the Product Update thread to be informed when these are updated: Updated files can be downloaded from your product download area.
The Dog is often defined as man's best friend and most loyal companion. Dogs are an integral part of our lives, and for many, they become like family. Our HiveWire Big Dog was lovingly created with attention to the fine details that assist to bring the aspects of our everyday world into the playground of our 3D world. Welcome the HiveWire Big Dog into your asset library. We look forward to seeing what you create.
This base figure includes the Labrador figure, along with a beautiful Chocolate fur option, 11 base poses, and over 350 morphs and control dials.
Note: DAZ Studio Model comes into the scene with Iray optimized materials. To render using 3Delight, please apply desired material prior to rendering. Poser Model has one set of Material settings that are both Firefly and Superfly compatible.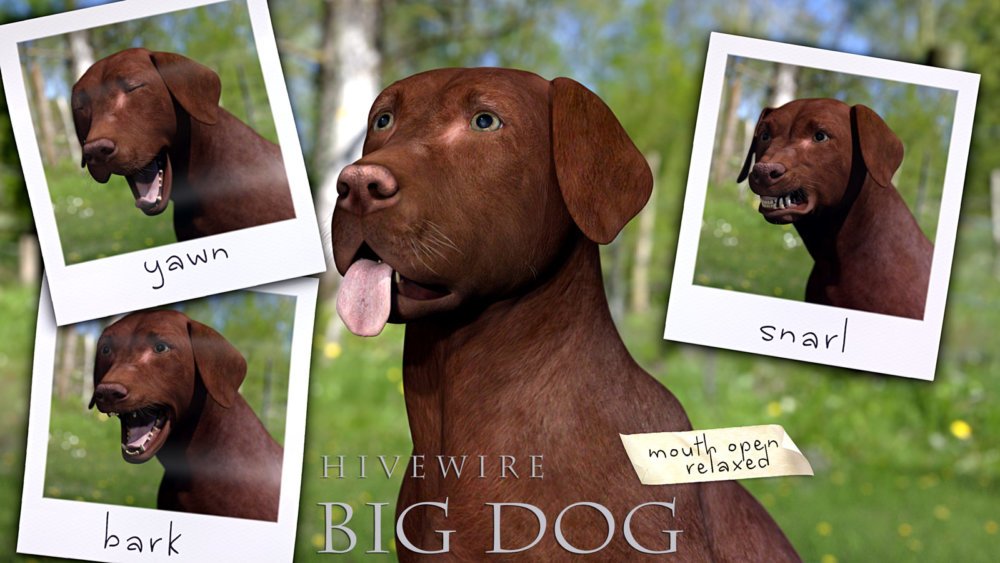 ---