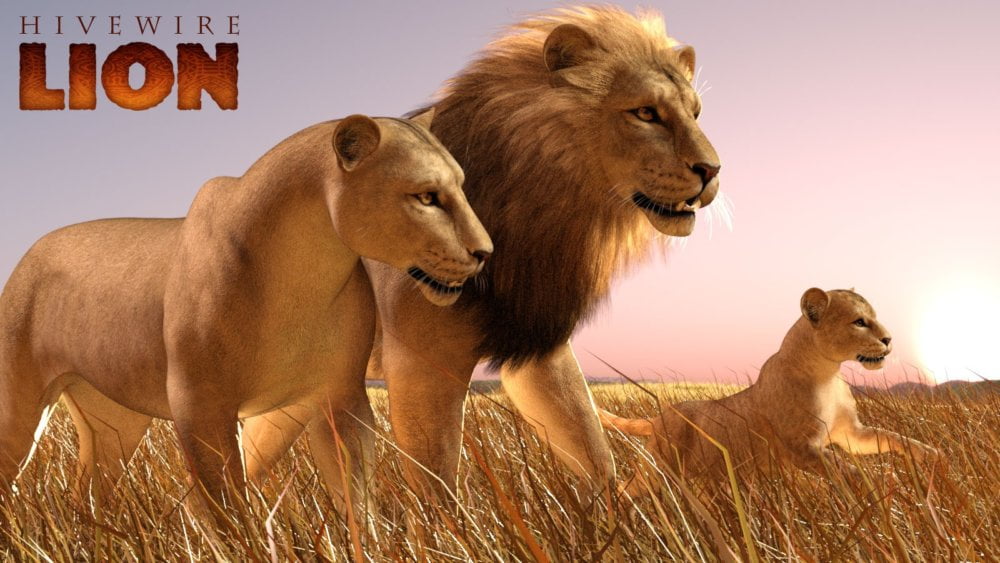 With an easy strength and natural dignity, the lion is featured in many cultures to symbolize power, courage and leadership. While most cats tend to be solitary, lions are community and family oriented and live in a group that is known as a 'pride'.
The HiveWire Lion Family includes a detailed, realistic Lion and Lioness for the HiveWire Big Cat. Create majestic renders with the included material presets for the Lion, Lioness, and Lion Cub (requires the HiveWire Cub). Also included are a realistic mane, tail hair and elbow hair, plus 9 poses each for the King and Queen of the Beasts.
Lion and Lioness require the HiveWire Big Cat. Cub additionally requires the HiveWire Cub
Note:Models (including LoadAll Characters) come into the scene with either Iray (DS) or Superfly (Poser) optimized materials. To render using 3Delight (DS), in Poser 10 or using Poser 11+ Firefly (Poser), please apply desired material prior to rendering.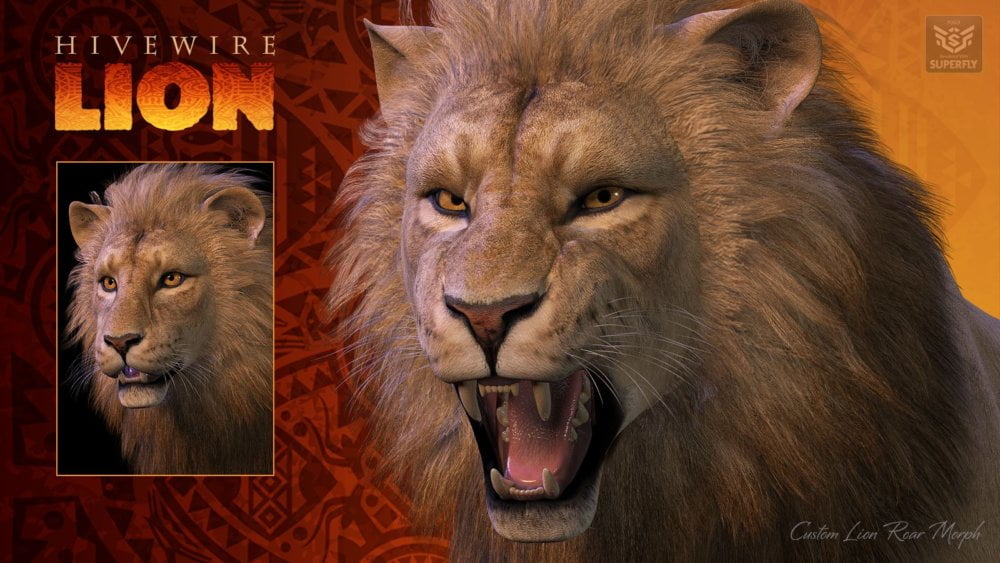 ---