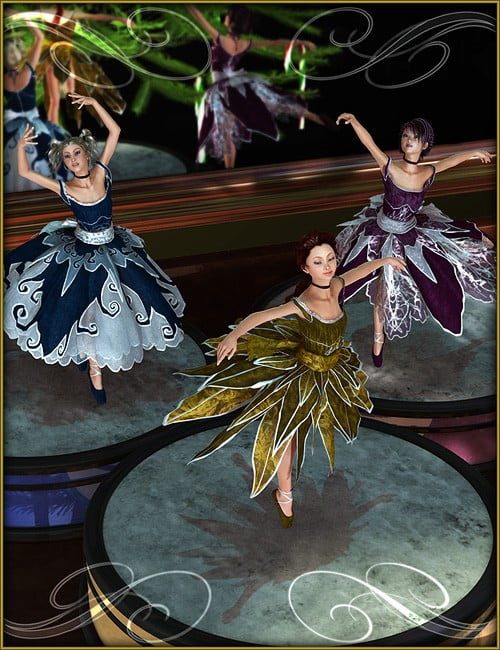 The household sleeps with dreams of sugar plums and candy canes, but on a table are three pretty dancers that spring to life, dancing in lovely frocks of velvet and chiffon in blue, gold, and plum.
Add these lovely textures to your runtime and bring new color to the Degas Ballerina outfit.
Set includes texture, bump, displacement, transparency and specularity maps and mat poses for DS3+ and Poser.
This product requires:
Degas Ballerina for Aiko
Degas Ballerina for V3
Degas Ballerina for SP
Degas Ballerina for Victoria 4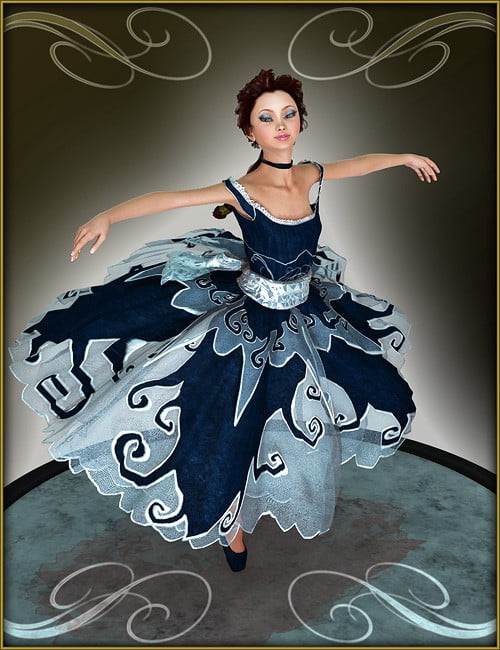 ---