Hongyu's JerseyDress for V4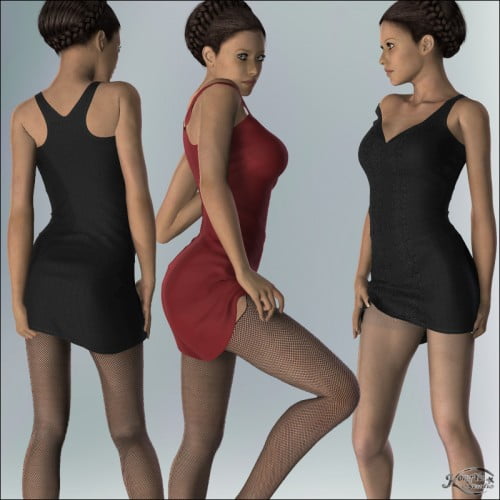 The set comprises 2 pieces:
i.JerseyDress_V4 (.Cr2 and .obj)
ii. PantyHose_v4 (.Cr2 and .obj)
Whast's NEW?
This time the JerseyDress support DAZ/Studio! If you use D/S, just install the D/S patch for JerseyDress and it work well in your D/S.
A special designed V4 breast cleavage morph for producing more realistic effect when the jersey is on,
Support for older version texture pack! If you have some texture packs for V3 version of JerseyDress, you can still use them on this V4 version.
FEATURES:
i. 22 V4 body morphs. All of the morphs change automatically with V4 body change if there exist a Victoria 4.0 figure
ii.. 15 pose morphs for creating releastic special movements.
iii.23 adjustment morphs to control the shape easily and freely, and fix many problems if apply pose morphs.
v. 13 Realistic and high resolution texture in 15 MATs sets.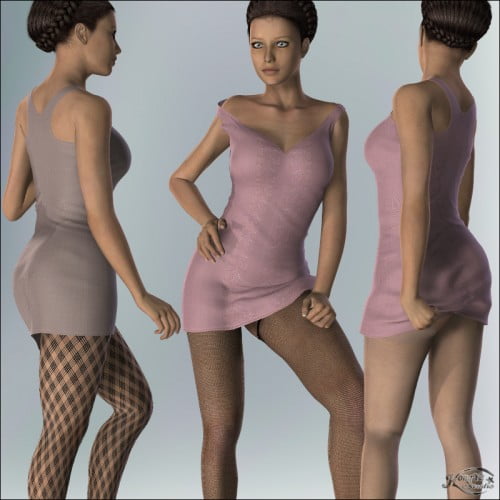 ---