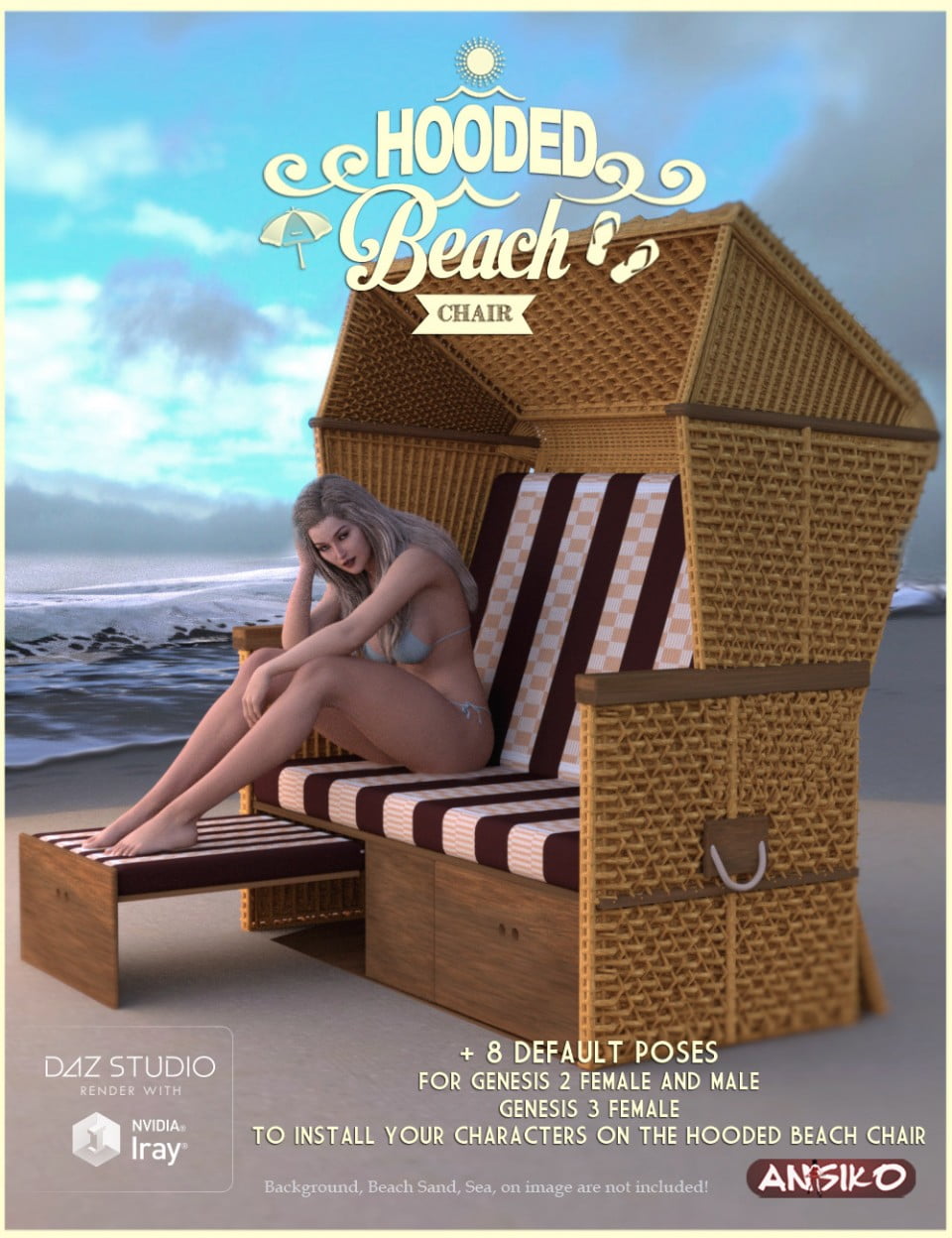 Hooded Beach Chair
Enjoy the sun rays on your garden decking or paving within the sheltered environment of the hooded-sun-chair. It blocks the wind while you stay warm and enjoy the sun – ideal for the Irish climate. The hooded-sun-chairs originate from Germany, with the first one manufactured in 1886. Only durable and lasting materials are used in the construction of the handmade chairs.
Different colors and wicker styles are available to choose from if you like a different design (Beyond the choice proposed, many combinations are possible.) and pull out foot rest.
The chair's body is made of braided geometries!
No Bumps! Detail is real!
What's Included and Features
Hooded Beach Chair: (.DUF)
Body
Seating and Back Cushion
Foot Rest 1 (Removable)
Foot Cushion 1 (Removable)
Foot Rest 2 (Removable)
Foot Cushion 2 (Removable)
4 Chair Poses each for: (.DUF)
Genesis 2 Female(s)
Genesis 2 Male(s)
Genesis 3 Female(s)
Material Options:
6 Wood and Wicker Options:
Default Wood
Wood 2
Old
Green
Red
White
5 Fabric Options:
Blue
Default
Green
Stripped
Yellow
Textures Include:
19 Texture and Normal Maps (2048 x 2048)
Daz Studio Iray Material Presets (.DUF)
Daz Studio 3Delight Material Presets (.DUF)
Notes
This product includes:
1 DSON Core Installer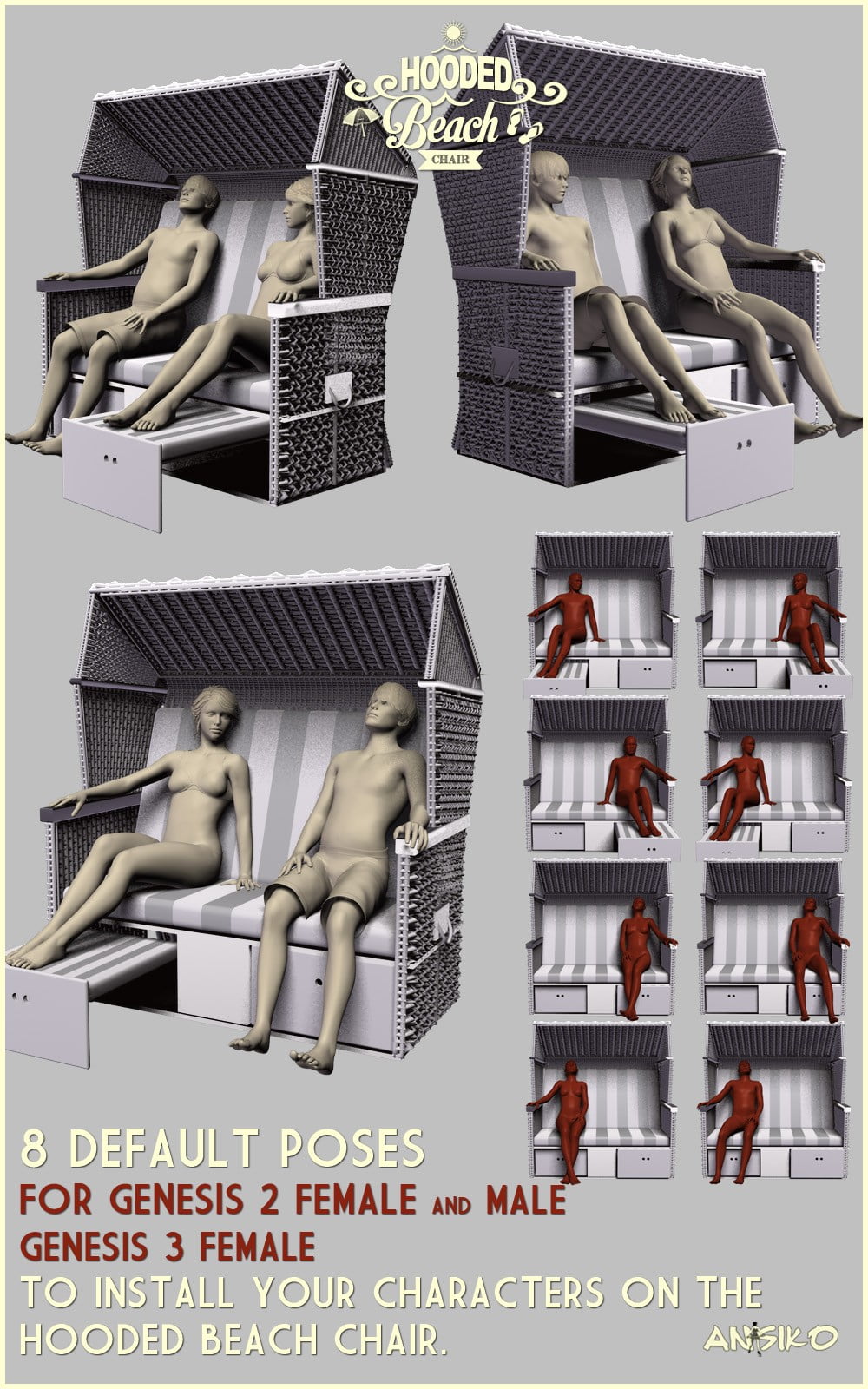 ---