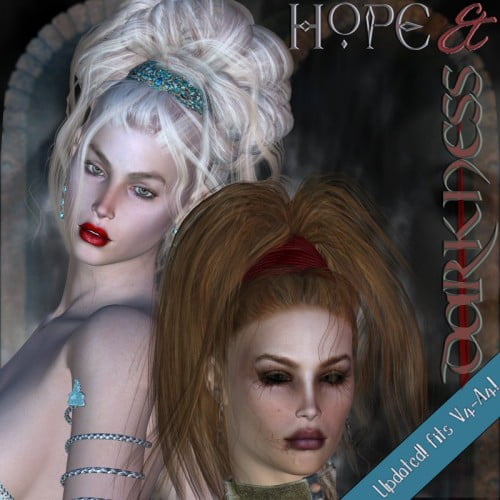 Hope and Darkness are two Highly detailed Hair Figures specifically designed for Victoria 4,Victoria 3, Stephanie Petite 3, Laura, Miki, Aiko 4, Aiko 3 and Aiko 3 Real.
Hope Hair is a range of blondes for that celestial feel. Darkness is deep and dark. Each with it's own unique and original style. They come with a wide range of morphs to add a life-like flow and movement to all your renders. Complete with two BONUS pair of earings you can view close-up by clicking on the additional pictures at the bottom of the page. Shown are also the details, textures and options included with each Set.
The scalp textures and transmaps are so detailed you won't need to do any post-work – even CLOSE up.
Be sure to click on the thumbnails below to see the larger, photo-like detailed render! They were done in Poser Pro using Raidiant Pro Lights by Danae.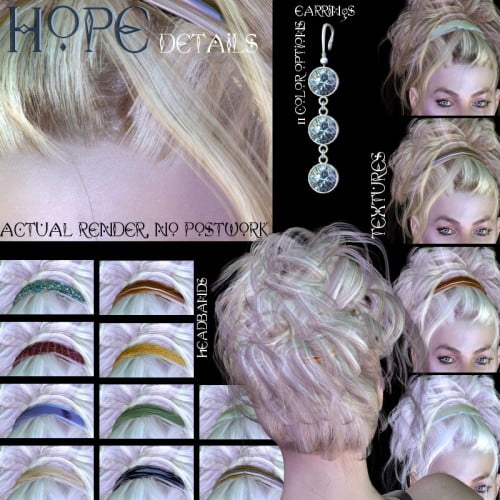 ---