Horror Eyes for Genesis 8 Male and Female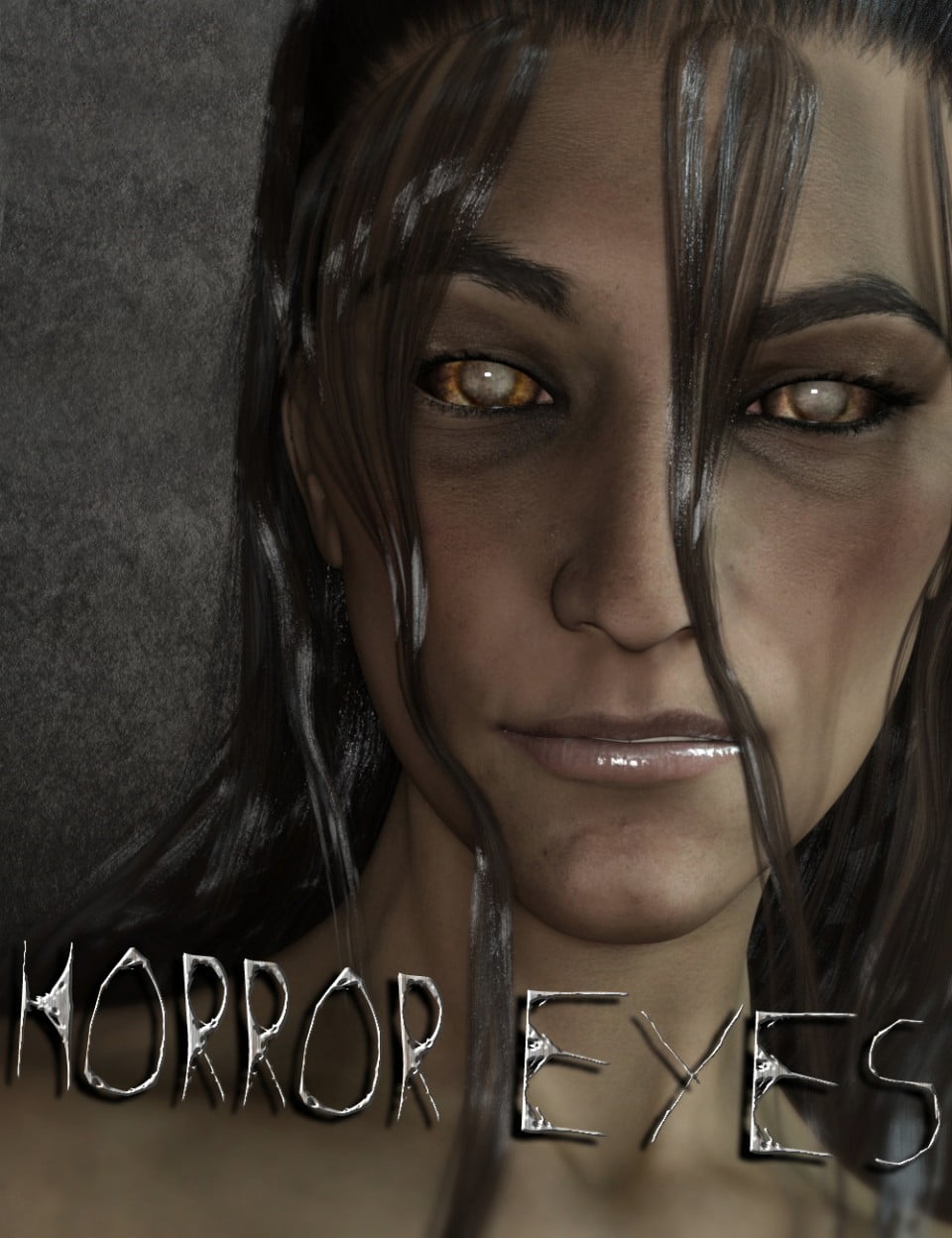 Werewolves, Zombies, and Witches, oh my!
If it's creepy eyes you're looking for, look no further! Not only does this pack offer a huge selection of 56 pre-made creepy and scary eyes, but some of them are even INTERCHANGEABLE!
Mix and match the 26 irises and 23 scleras (yes, there are 23 different scleras!) to give your character the right look you're going for.
Iray and 3Delight, however the 3Delight button has to be clicked LAST!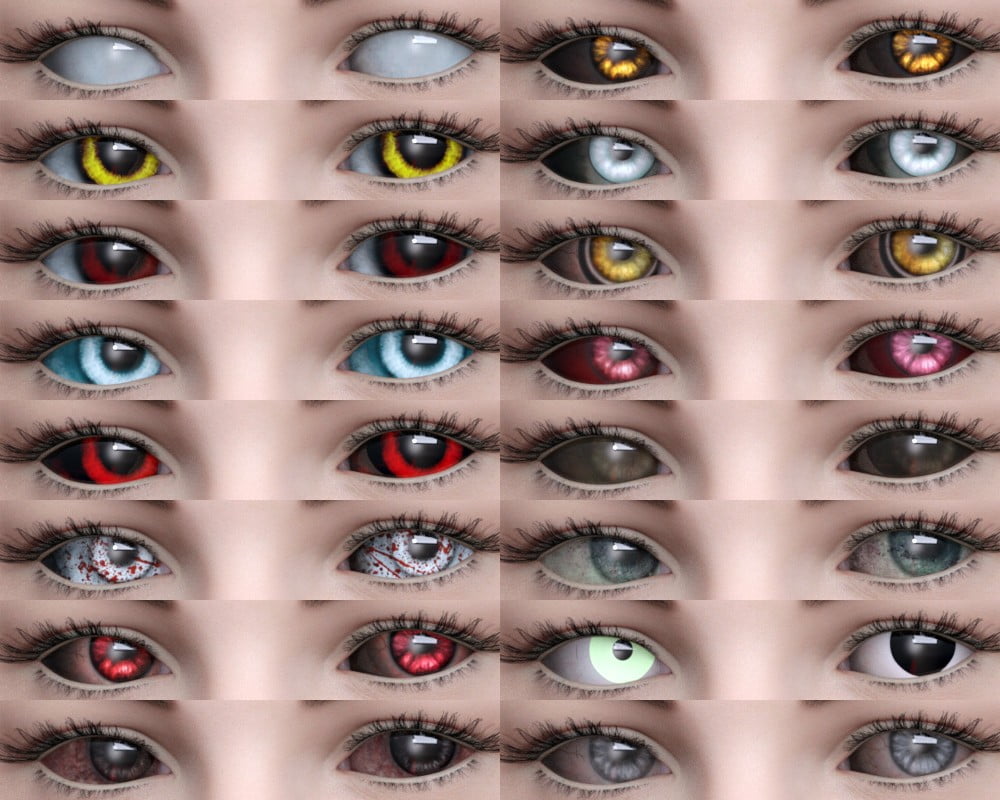 ---