Hot X Dress – Around the Clock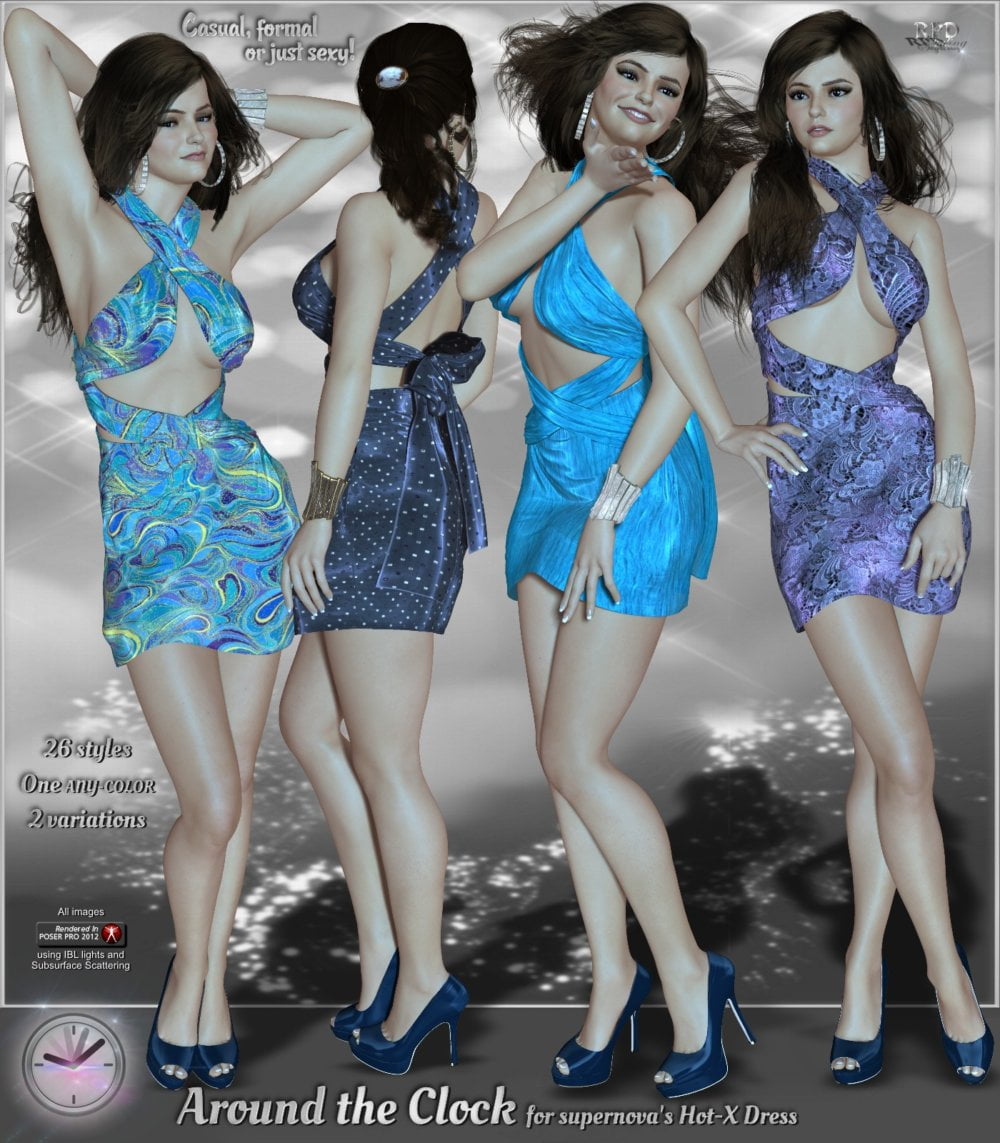 Included in this package:
Textures for supernova's HotX Dress, styles to cover your choices around the clock. From a summer walk to the beach or to a night party..
26 styles – 1 shimmering ANY-COLOR plus 2 variations, 28 MAT files in total.
*28 MAT files
* 45 high-detailed textures (including bumpmaps & transparencies)
All MAT files included in pz2 and mc6 format, to choose the folder that suits best your own Runtime preferences.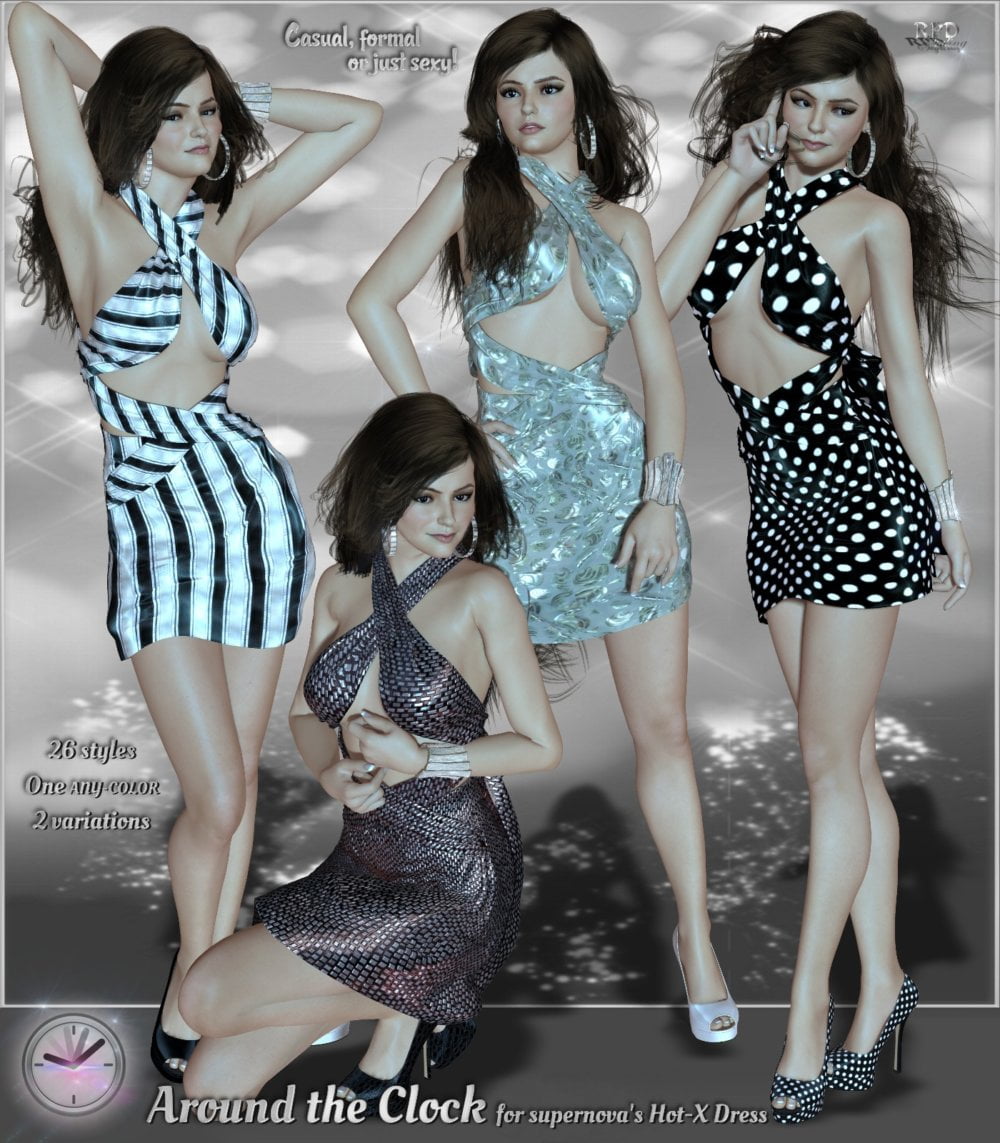 ---