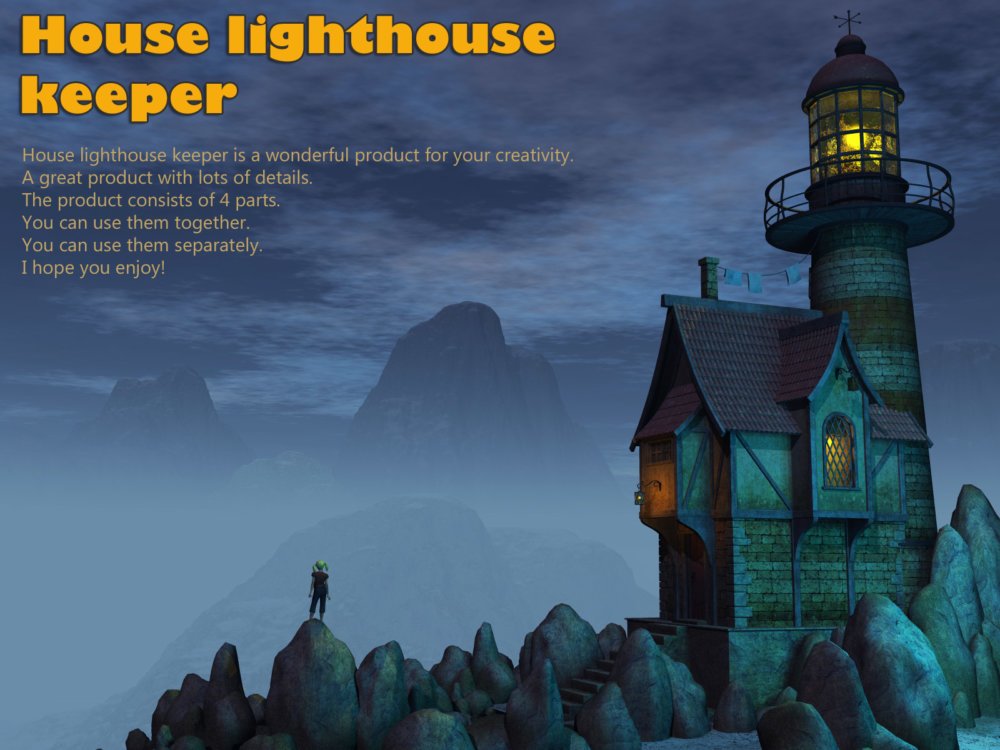 House lighthouse keeper is a wonderful product for your creativity.
A great product with lots of details.
The product consists of 4 parts.
You can use them together.
You can use them separately.
I hope you enjoy!
Poser 6, Poser 7+, Poser 8 / Poser Pro 2010+, Poser 10 / Poser Pro 2014 +, Poser Debut, Poser 9 / Poser Pro 2012 +, Poser 11
May be used in DAZ Studio with some tweaking to the materials.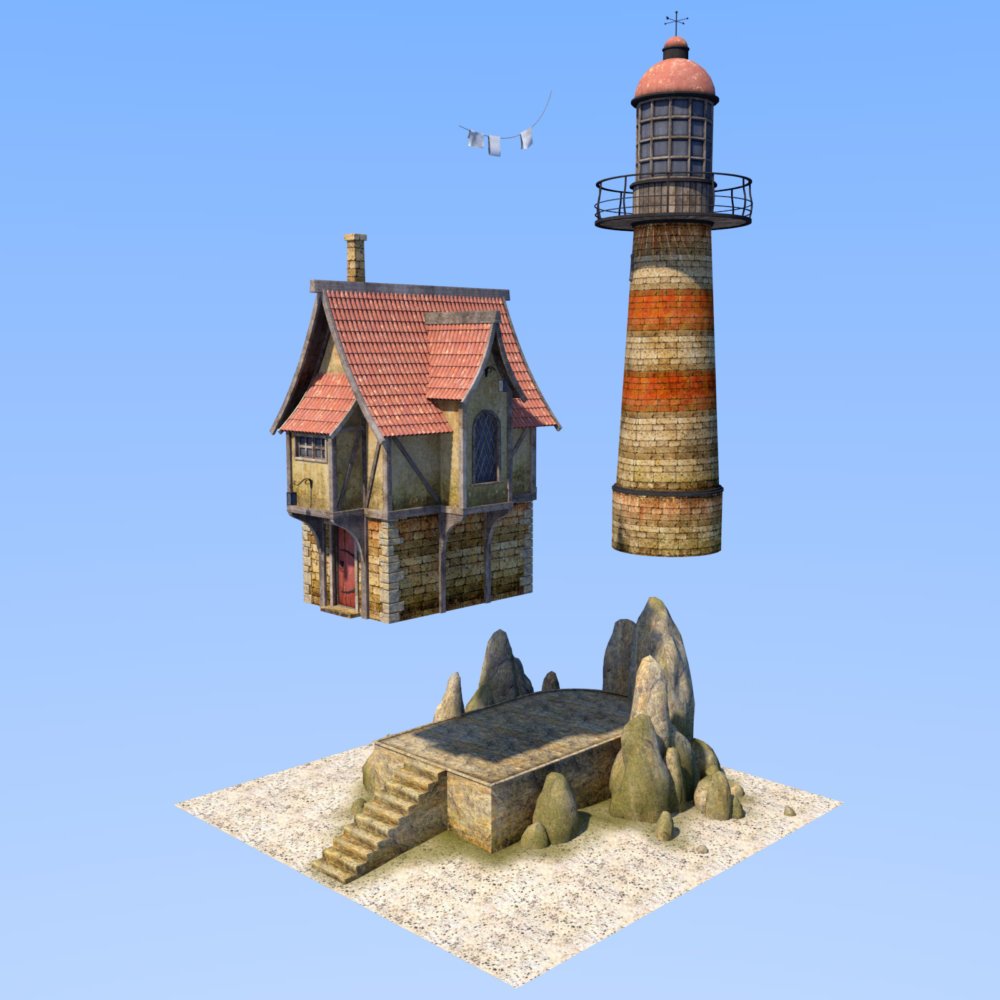 ---