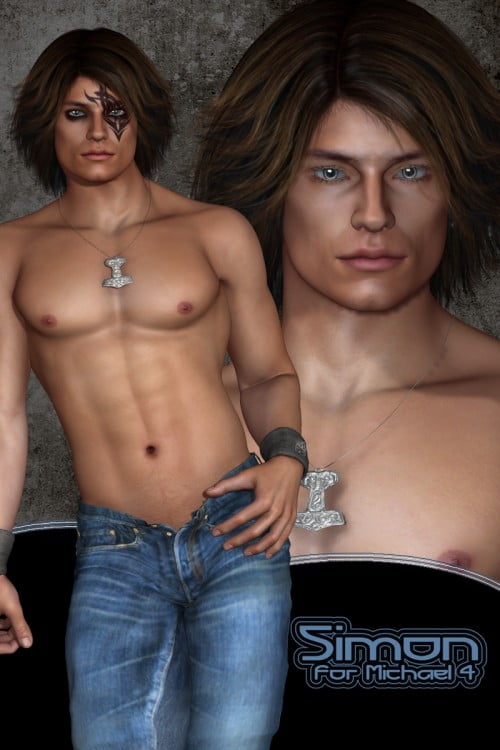 Looking for that special dreamy man? part naughty boy, part hero, part hunky guy you'd *die* to meet?
You let Simon into your runtime and one look at his eyes and you'll simply forget there was ever anyone else. He's smooth as steel and hard as a diamond: exactly what you were looking for to give power to those *special* scenes. He doesn't just talk a fight, either: and he comes with scars and black eyes to prove it.
Simon gets that look in his eyes… and you can change that look six different ways. You can decide whether he's going to have that bruised look, a fantasy tattoo or just his ruggedly handsome clean features to grace your scene with.
Simon's skin has a velvety softness, but don't be fooled: underneath that smooth skin is an exciting challenge. I'm sure you can already imagine a scene with him … can't you?
We do hope you will invite Simon into your world and enjoy him as much as we did creating him.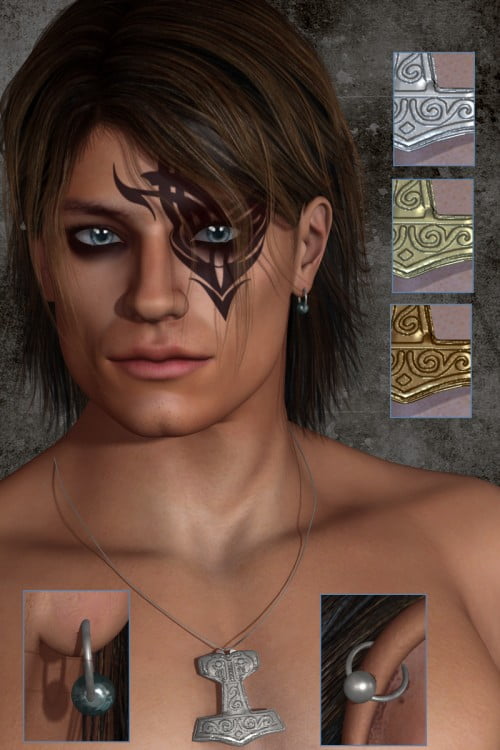 ---