Hypnotic Lingerie for G3F/G8F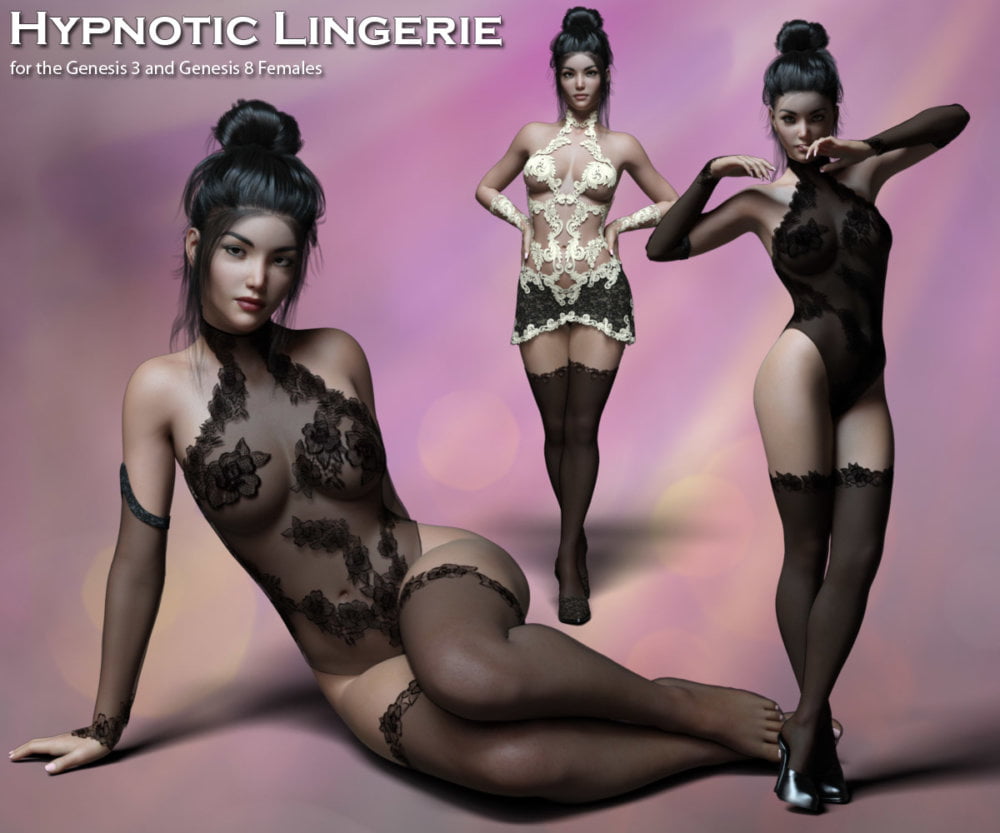 Hypnotic is a lingerie set for Genesis 3 and Genesis 8.
This pack includes, for both G3 and G8, the following:
– Hypnotic Teddy (.dufs)
– Hypnotic Skirt (.dufs)
– Hypnotic Gloves, L & R (.dufs)
– Hypnotic Stockings, L & R (.dufs)
– Hypnotic Shoes, L & R (.dufs)
– Iray Material Settings for each (Iray)
– 1 Foot Pose Preset
– 1 Toe Pose Preset
The Hypnotic Skirt was created to be worn with the Hypnotic Teddy, however, there are adjustment morphs in case you want to use the skirt alone. The skirt has two extra bones included to use in posing.
The two texture sets are a black floral/sheer texture and a lovely lacey/transparent look in a beige and black combination. Also included are material presets to apply all textures are included, and pose presets for the entire foot an the toe only, to apply to the feet of your character when wearing the Hypnotic Shoes.
The material presets include shaders optimized for the Iray Render Engine only.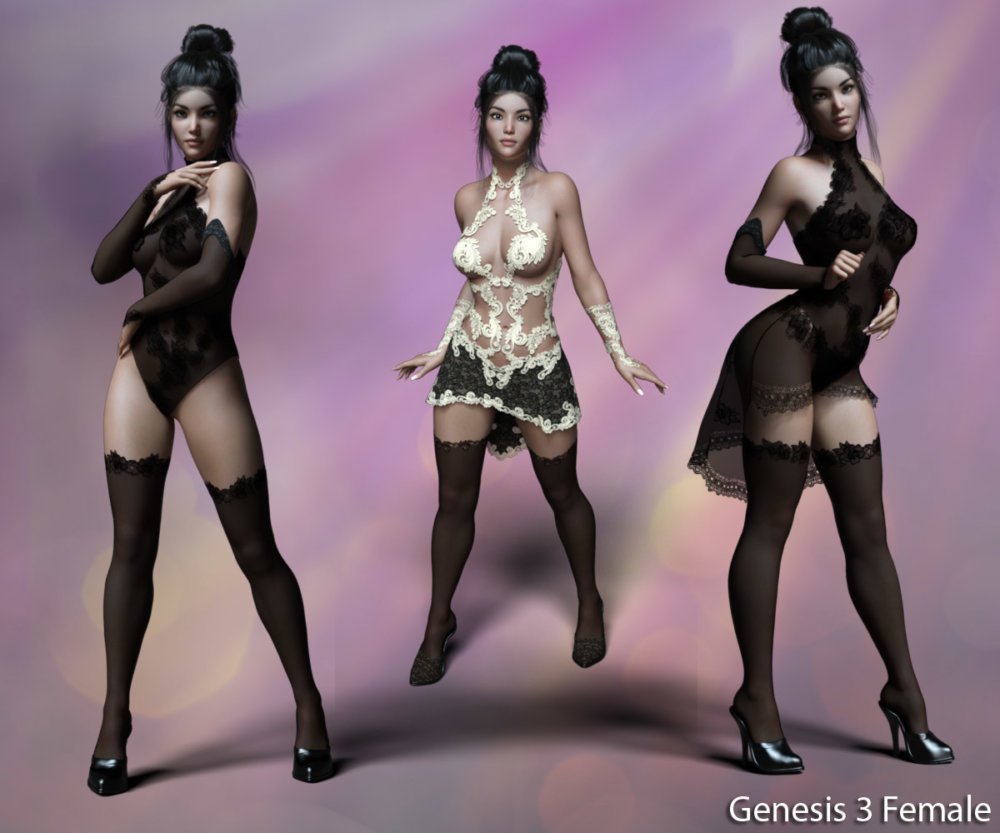 ---