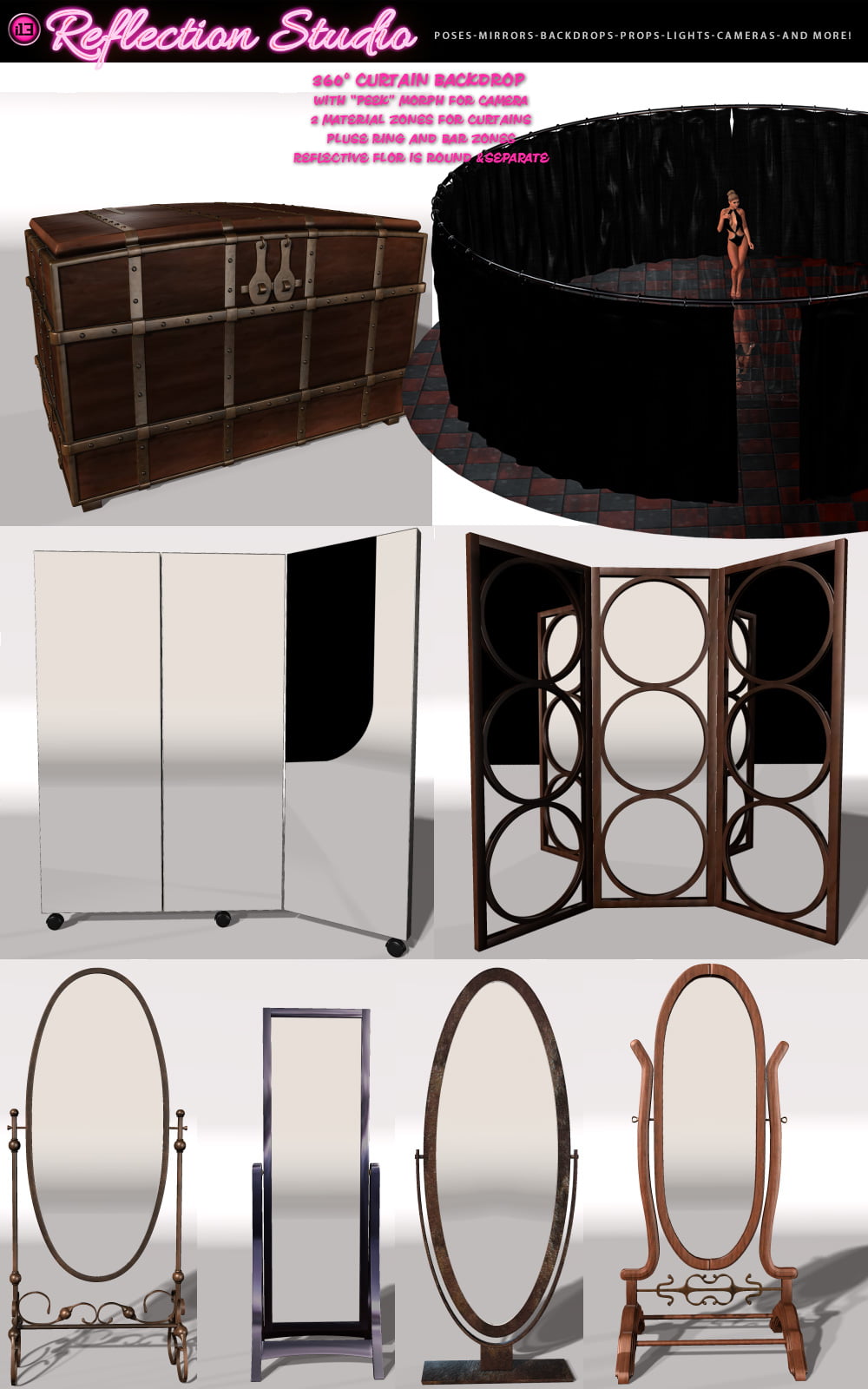 you want to make a perfect pinup!
Collection Includes:
To make this collection the easiest and most fun to use:
POSES, PROPS, LIGHTS, CAMERAS, AND MATERIAL PRESETS ARE INCLUDED! With 40 (20 left + 20 right) picture perfect poses for V4, IBL light set, 20 camera presets, curtains, and high quality mirrors, plus mix and match materials, you will have the scene you want in just a few clicks!
---