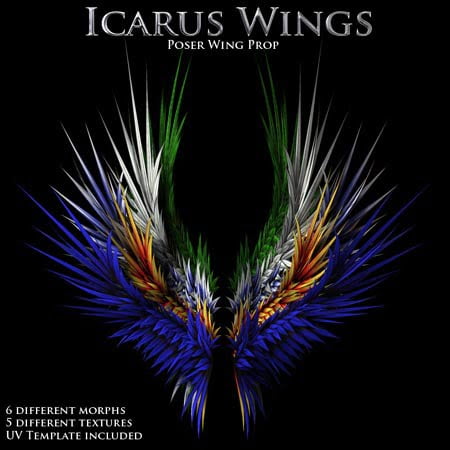 m proud to bring you my "Icarus Wings" poser prop! 6 different morphs, 5 different textures and a texture template are included.
Texture creation very easy with this prop, also works very well with materials and seamless textures.
prop also uses an external referenced .OBJ file not an imbedded PP2
fun and easy use!
"NO MAT FILES INCLUDED. TEXTURES MUST BE APPLIED MANUALLY"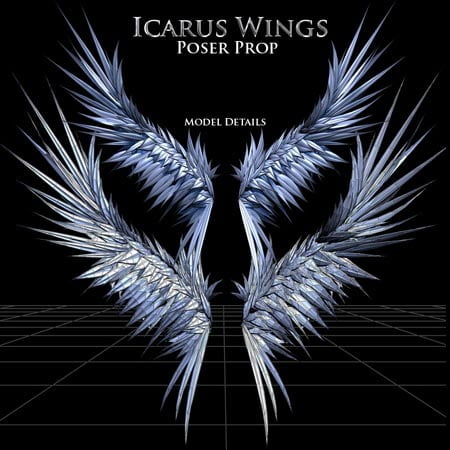 ---