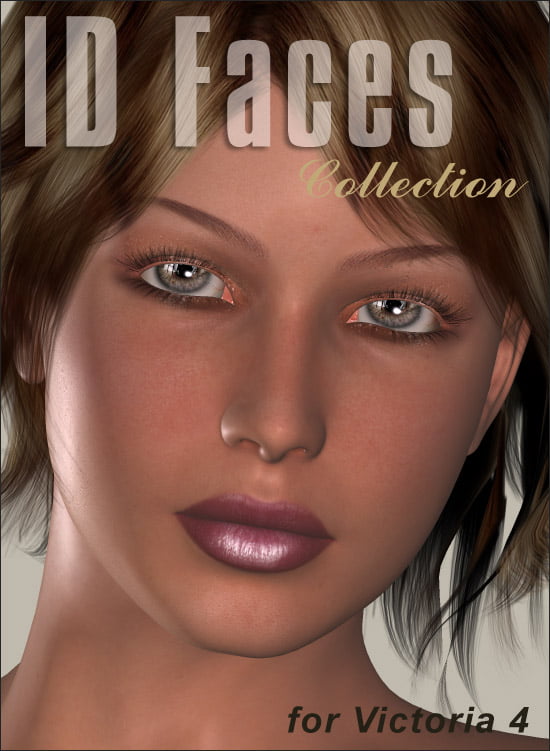 ---
ID Faces for Victoria 4
Illusions Designs has always been known for crafting and creating some of the most beautiful face shapes for the female Millennium figure.
This is a complete set of face injection morphs for Victoria 4.
It has 28 unique injection morph files used to created our collection of Victoria 4 characters.
You can now own all 28 faces from the Illusions Designs collection and make your favorite character as beautiful as ours because it comes with an incredible and complete head and body texture.
The texture is a typical high quality as all characters sold by Illusions are.
---
---