Ideal Beauty for Genesis 2 Female and V6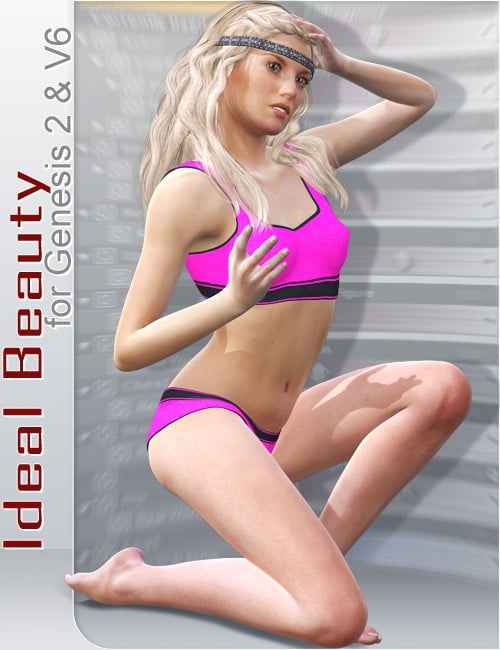 Ideal Beauty for Genesis 2 Female and V6 is an improved set of morphs to make Genesis 2 Females look better in movement.
These morphs work in the background and automatically apply when the body parts are posed. The morphs transfer into all clothing automatically, just set the 'Ideal Beauty' dial to 1.
Body parts affected with shapes of this product:
Toes-Feet (bend), Knees (bend), Thighs (bend + side-side), Pelvis-Abdomen-Chest (bend), Neck-Head (bend, side-side), Collars-Shoulders (front-back + up-down), Elbows (bend), Hands (bend + side-side).
The product has individually designed shapes for V6 and Pelvis-Abdomen-Chest line for Heavy, Pear and Pregnant bodies.
Also included are options to start/stop Ideal Beauty and show/hide advanced control.
The product is very simple to use, it loads automatically together with Genesis. No scripts, no manual work, no unnecessary dials, and no injection files.
We always take care of realism and beauty in our products.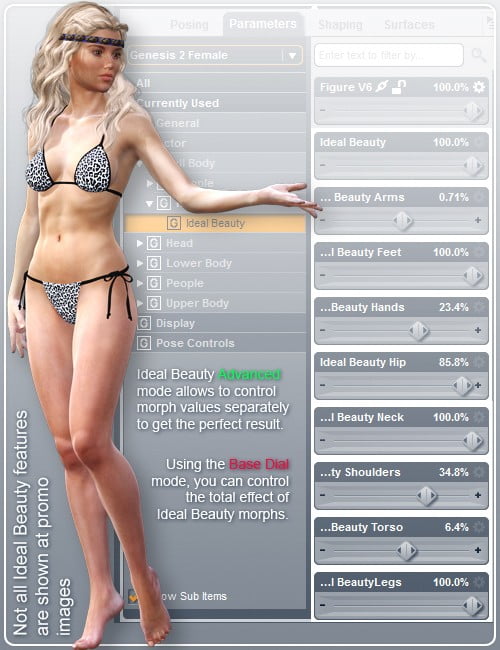 ---