IDG Iray FX – Props and Shaders
Bring your dreams to light with IDG Iray Special Effects Props and Shaders.
This comprehensive set of light emissive special effects features 9 morphing props, 63 material presets specifically for certain props,120 materials to apply to any of the props and a full set 90 shader presets can be used on any item.
Every kind of special effect you can think of from plasma, lightning, electricity, stars, lasers and dragon fire is included for total versatility.
Uses Uber Iray as a base for all material presets.
This product includes:
1 DSON Core Installer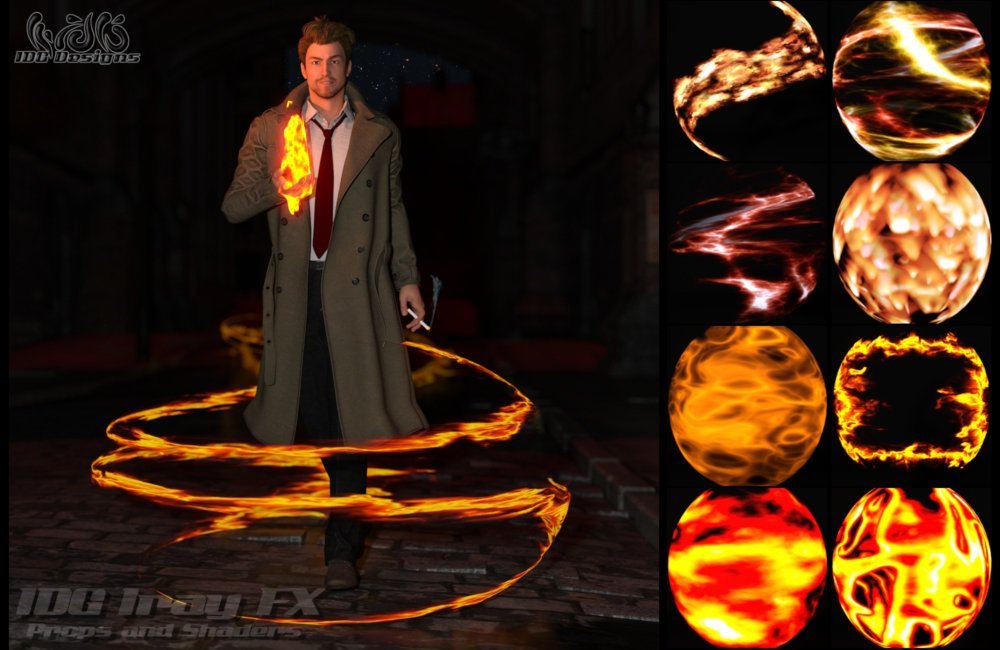 ---