iG Sweet & Sassy Pose Collection Vol. 3 for Genesis 8 Female(s)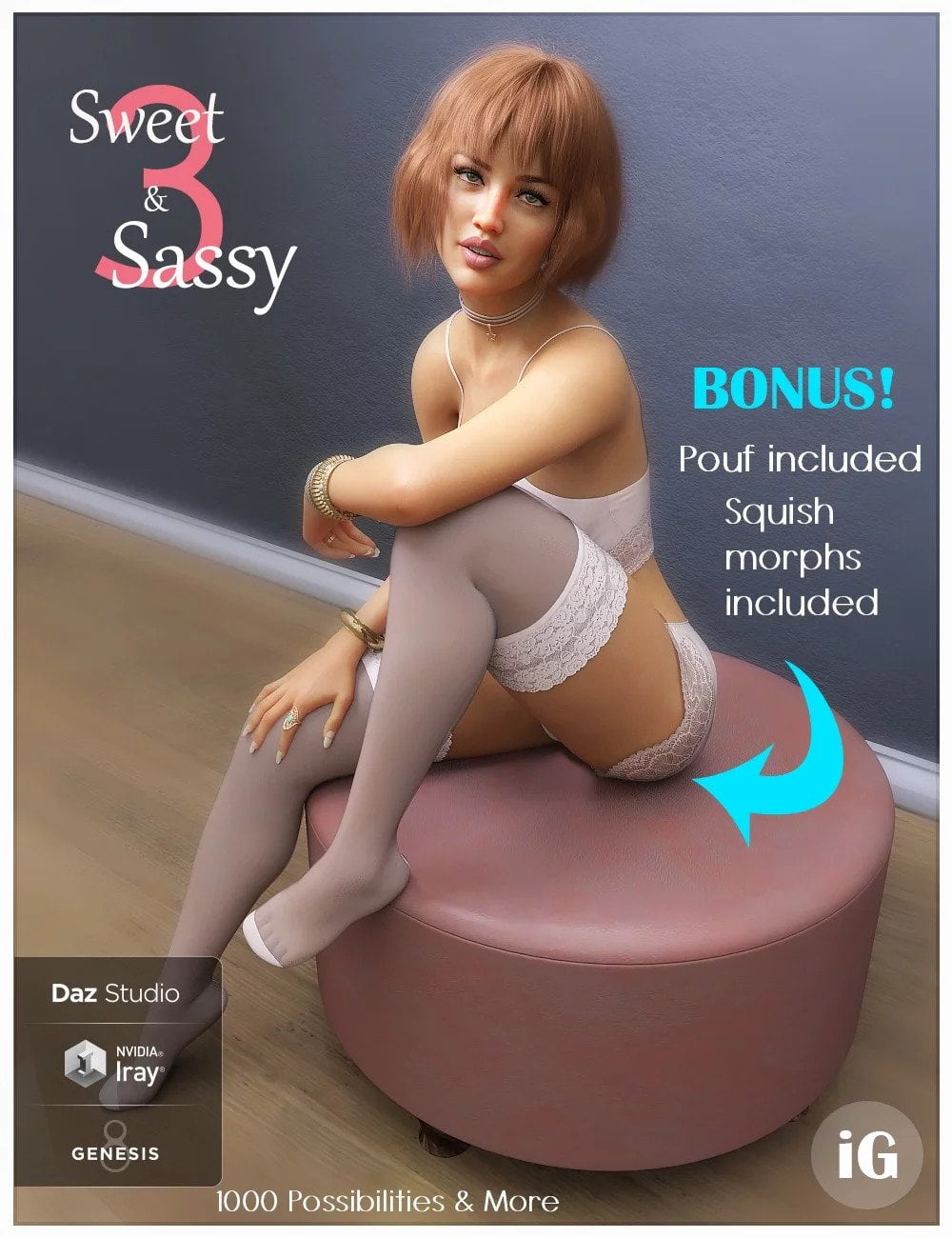 ---
⟣ iG Sweet & Sassy Pose Collection Vol. 3 for Genesis 8 Female(s) ⟢
This Sweet and Sassy pose collection will bring style and beauty to your renders!
This Pack comes with a bonus poof and squish morphs for Genesis 8 Female(s)!
Each and Every pose crafted with attention to detail and realism!
Mix and Match them to your heart's desire with the included Partial poses.
The possibilities are endless…..
What's Included and Features
iG Sweet and Sassy Pose Collection for Genesis 8 Female(s) (.DUF)
30 Full Body Poses With Mirrors
30 Upper Body Poses With Mirrors
30 Arm Left Poses With Mirrors
30 Arm Right Poses With Mirrors
30 Leg Left Poses With Mirrors
30 Leg Right Poses With Mirrors
iGSS3 Bonus Pouf:
iGSS Pouf
28 GoTo Preset Pouf's
24 Material Presets
iGSS3 Bonus Squish Morphs:
23 One Click Squish Morphs for Genesis 8 Female(s)
Textures Include:
21 Texture Maps (1024 x 1024 to 4096 x 4096)
Notes
This product includes:
1 DSON Core Installer
Additional Products used in Promo Images:
Charlotte 8
Marlene Bob Hair for Genesis 3 and 8 Female(s)
iG Elegant Charm Prop Set and Poses For Genesis 8 Female(s)
iG Snuggles Bundle
---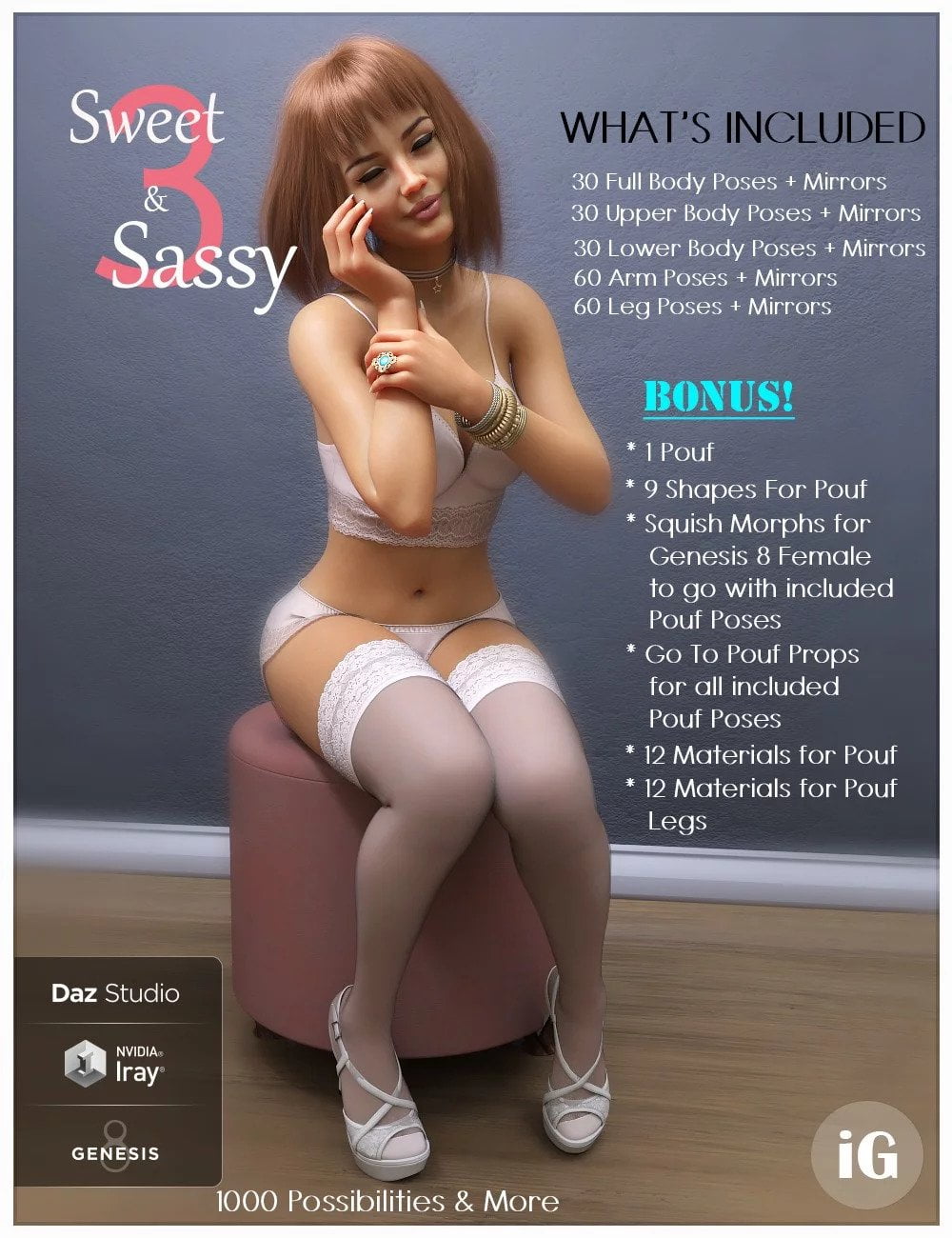 ---