Il Medico Della Peste Poses for Genesis 8 Male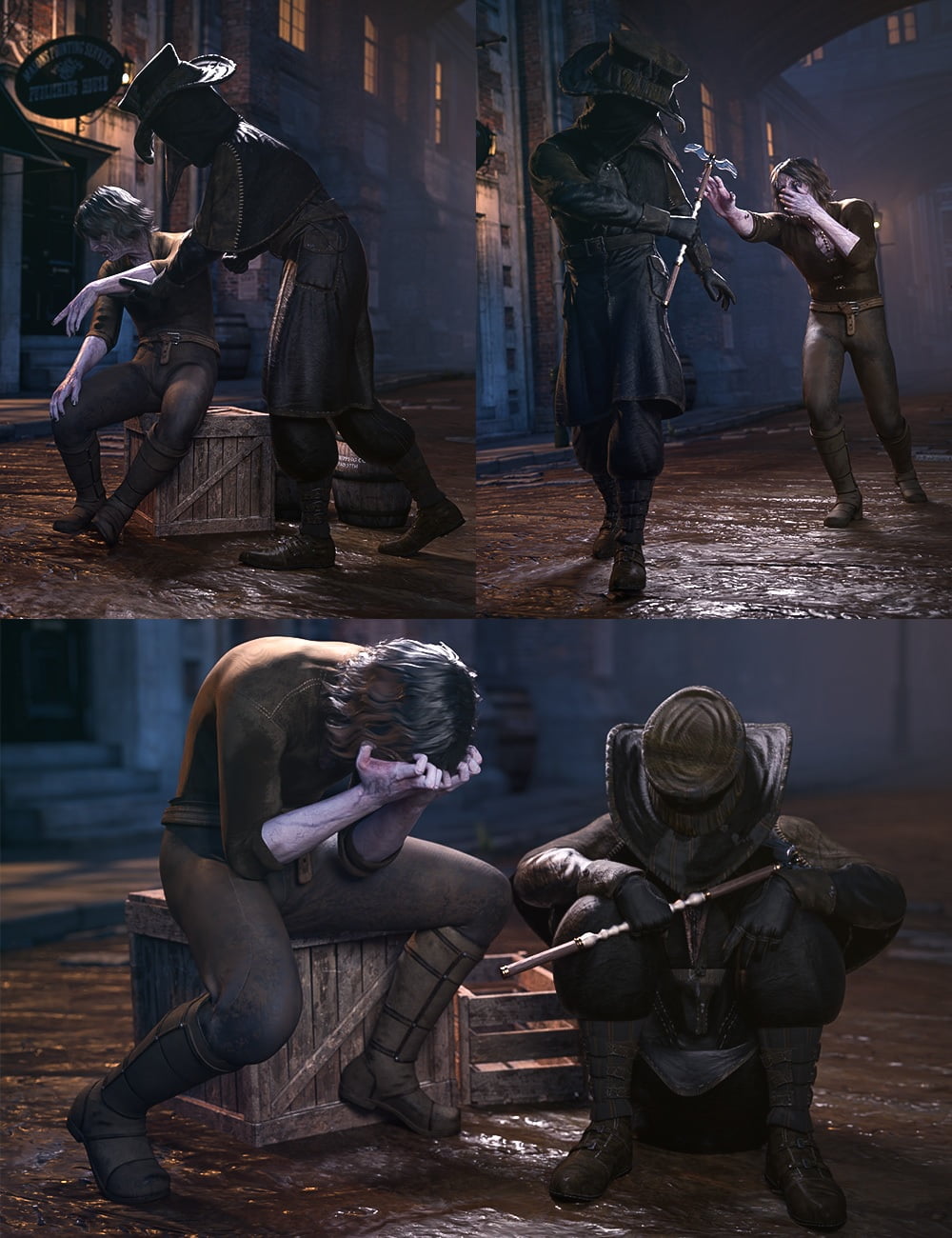 ---
Il Medico Della Peste Poses for Genesis 8 Male
Back in the days of old, when there were lots of plagues and pestilences, the plague doctors would go into the villages and tend to the sick. Using their staffs to help ward off the evil spirits that were believed to cause these plagues of disease, these strangely garbed healers were often the only hope for those afflicted.
Give your Genesis 8 Male characters the chance to shine a little light into your renders with these 8 two-person vignette pose presets, designed to work with the dForce Emperic for Genesis 8 Male outfit and prop.
From asking assistance, to warding off evil spirits, to examining patients, to that worn out moment after everything is said and done – these poses will bring history to life and help you tell your own 3D stories, and as always FeralFey poses are fact checked for gravity, balance and realism.
Il Medico Della Peste Poses for Genesis 8 Male is a set of vignette poses designed to cure your characters of whatever pestilence may ail them… get this set for your plague, historical, and fantasy renders today.
---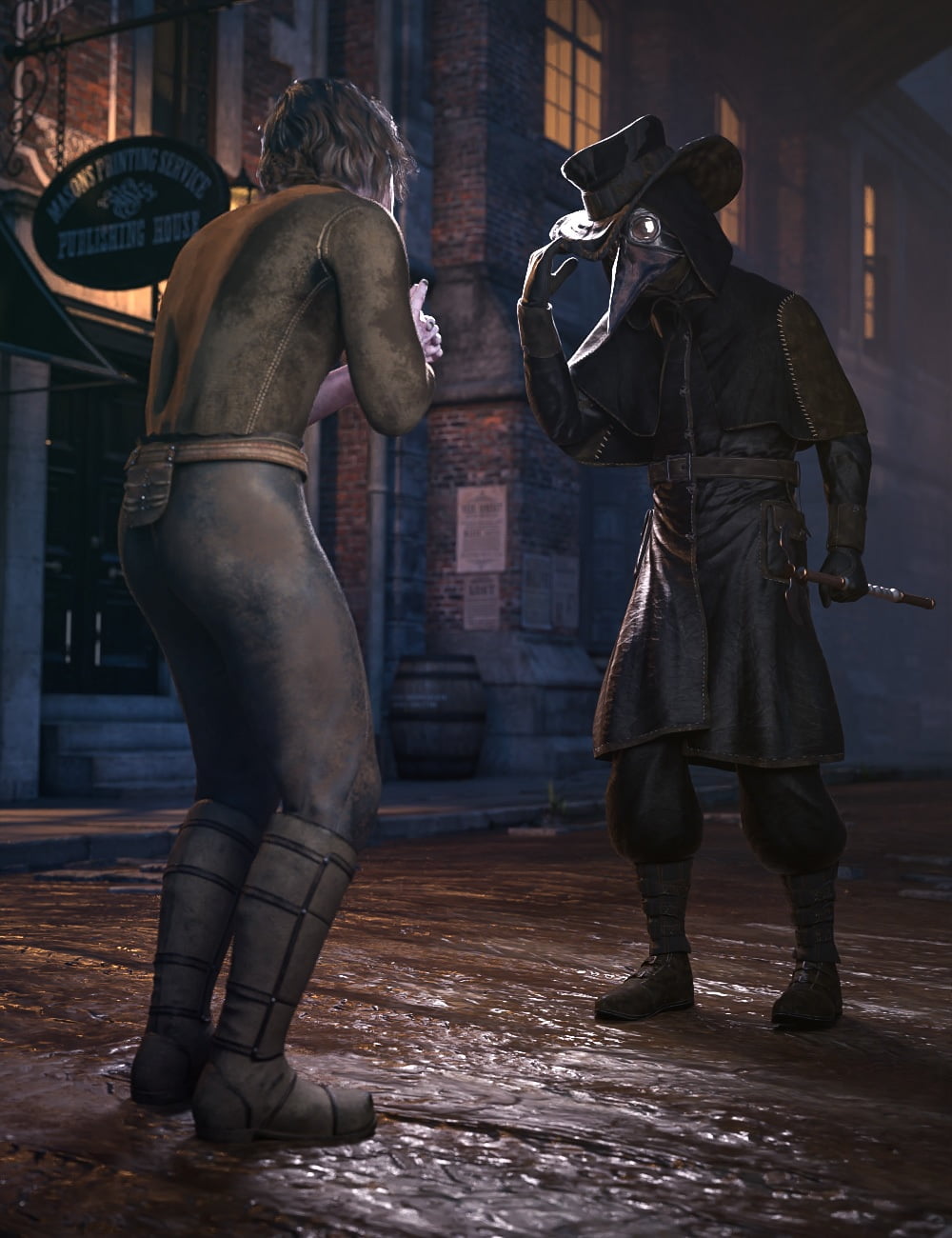 ---