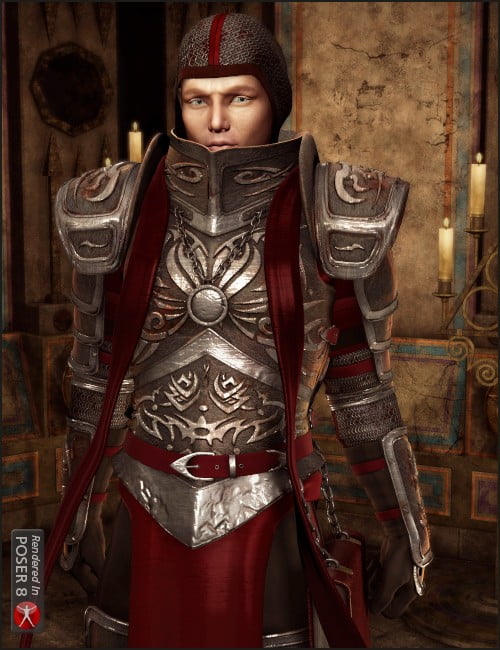 Paladin: from pal?t?nus, of the imperial house.
Imperial Brotherhood gives you five texture sets for Luthbel's Paladin and Paragon, with bump, specular, displacement and specular color maps along with advanced shaders for Poser and HSS shaders for Studio, to create realistic, touchable materials. The high-resolution (4000×4000) makes these textures suitable for both hobbyists and professional screen and print work.
The textures can be used on their own, and were designed to easily mix and match with the previous installments of the Brotherhood series, to allow for multiple looks, and better value.
Clad your paladin in the colors of your favorite Brotherhood. Mix and match with existing Brotherhood items, creating whole new outfits, or use as they are.
Required Products
Paladin and Paragon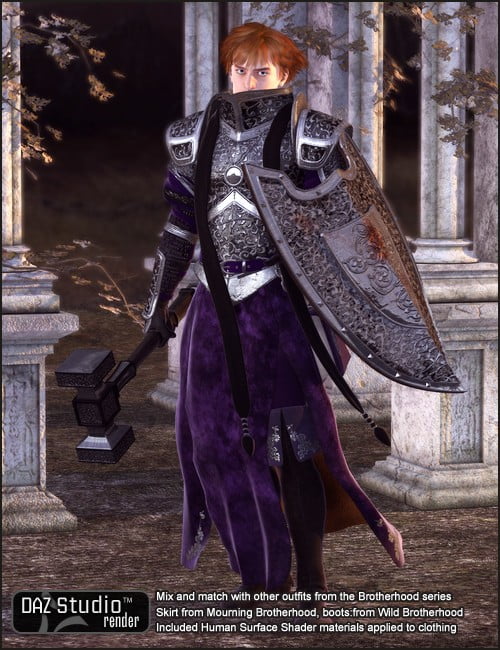 ---