Infinite Sands – Desert Environment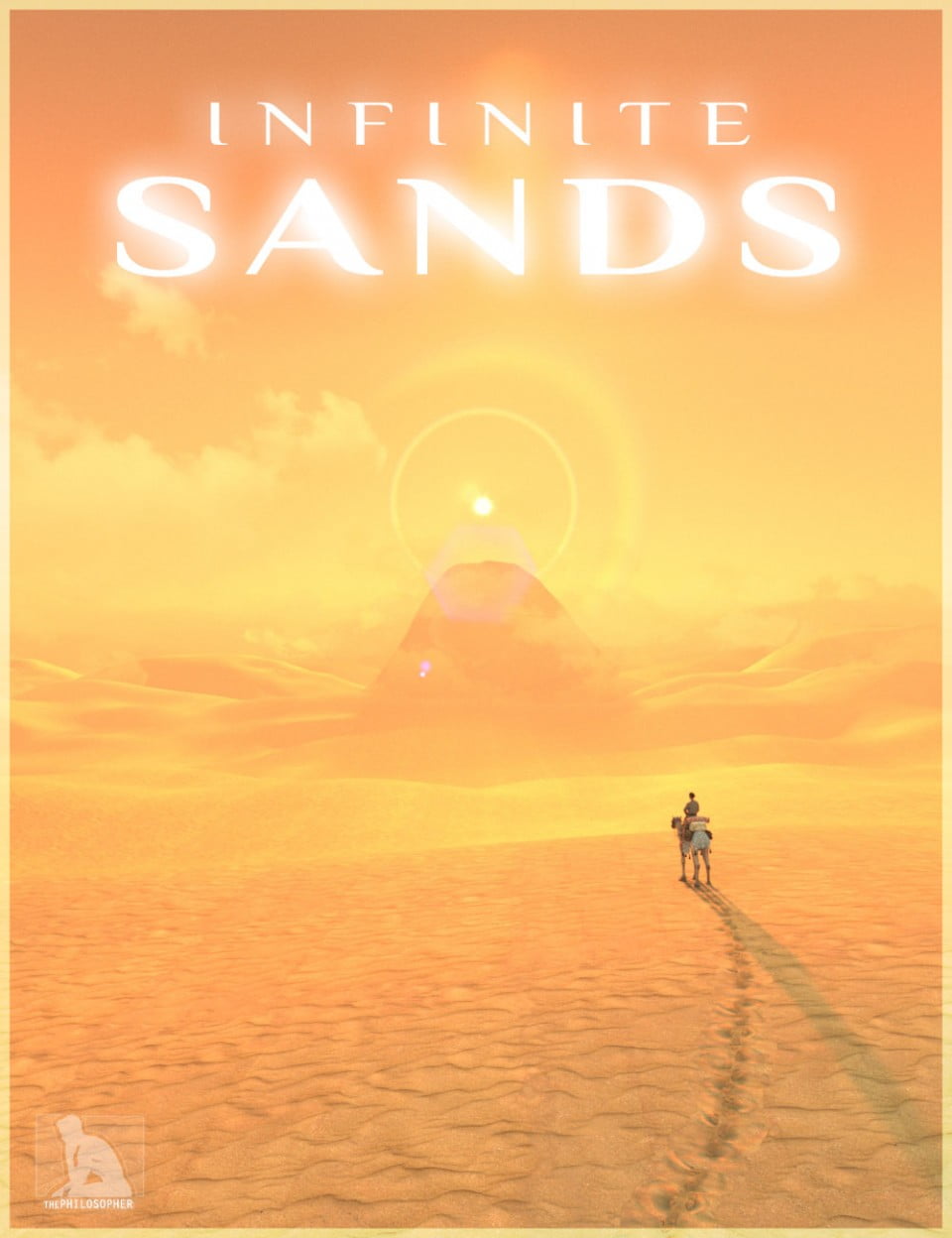 ---
Infinite Sands – Desert Environment
Need a beautiful desert landscape? Need rolling desert mounds which stretch miles into the distance? Infinite Sands is a complete environmental package, fully plug-and-play for instant rendering out-of-the-box. You get everything pictured in the promos, including lighting, 8K skydome, movable footprints, lens flare effects, dust clouds, atmosphere, and cameras. Any of the promos can be reproduced in minutes by simply loading the respective camera and pressing 'render'.
The massive molded terrain measures 400m x 400m square, so there is plenty of landscape here to tell your desert story. And the footprints can be moved freely, according to the position of your characters. Everything is surrounded by real 3D mountains, cloud alpha cards, and a beautiful 8K skydome, for a seamless transition into the distance.
*Recommended GPU: 970 or greater.
This product includes:
1 DSON Core Installer
---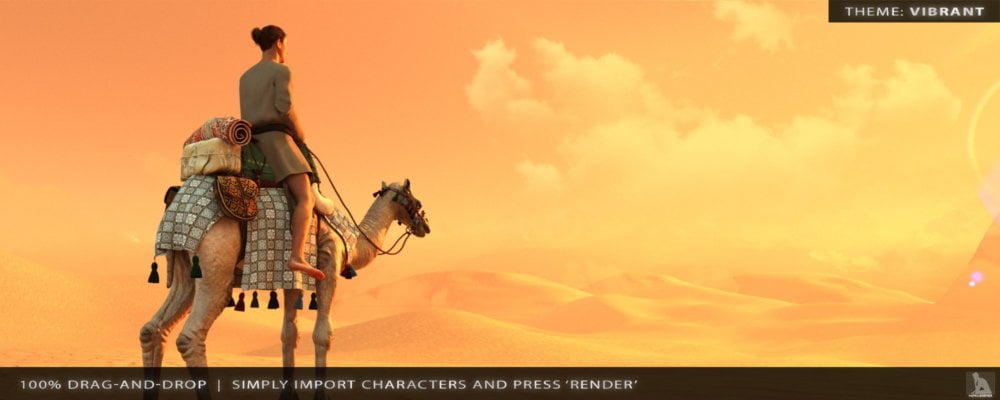 ---