Inked Vol. 2 for Genesis 2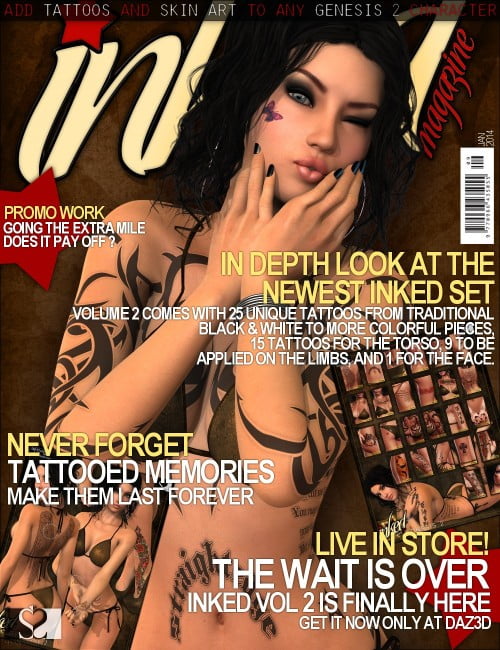 Inked Vol. 2 is a collection of Tattoos and Skin Art that can be applied to any Genesis 2 Character using DAZ Studio's Layered Image Editor. Gone are the days of manually editing textures for each different character every time you want to add a little something extra, Inked does it for you!
Volume 2 comes, with 25 unique tattoos from traditional Black & White to more colorful pieces, 15 Tattoos for the Torso, nine to be applied on the Limbs and one for the Face.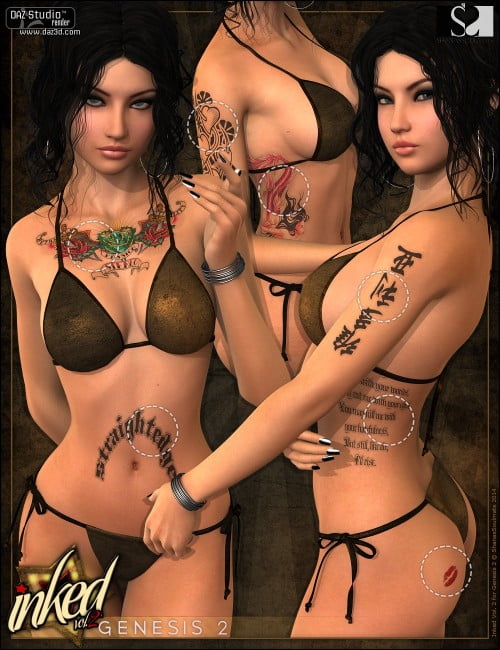 ---