Instances Plus+ for Daz Studio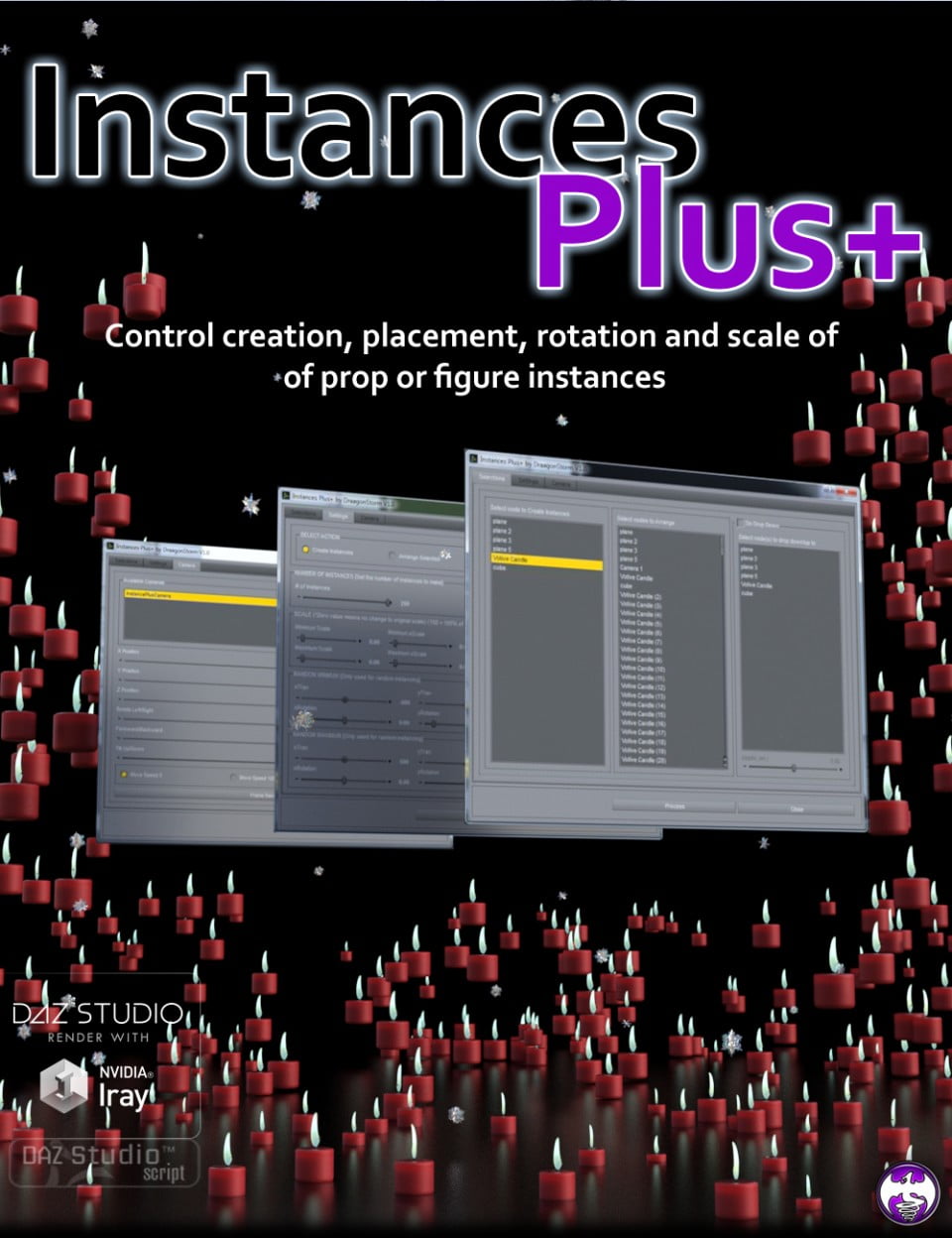 When you need a lot of one item in your scene and you don't need them to look different, your best choice is to use instances. But placing those instances that are created from the Daz Studio menu can be tedious. By using this script you can take away a lot of that tedious placement away.
Instances Plus+ gives you the ability to create instances of any prop or figure in your scene, and set up how your want them placed, as they are created, inline, matrix or random along with rotation and scale. You can also select any current nodes in your scene and change the placement, rotation and scale of those nodes.
When doing random placement you will have a yellow box appear in your scene so that you can see the bounding areas of the random placement. Included is a camera that can be moved around from with in the script so that you can check the bounding box from different perspectives.
Note about instances:
– You can instance props and then reposition and resize them, but you CANNOT change their materials or morph them independently.
– You can instance figures, but you CANNOT change the instanced figures' poses, morphs, materials, or any parented items such as clothing independently.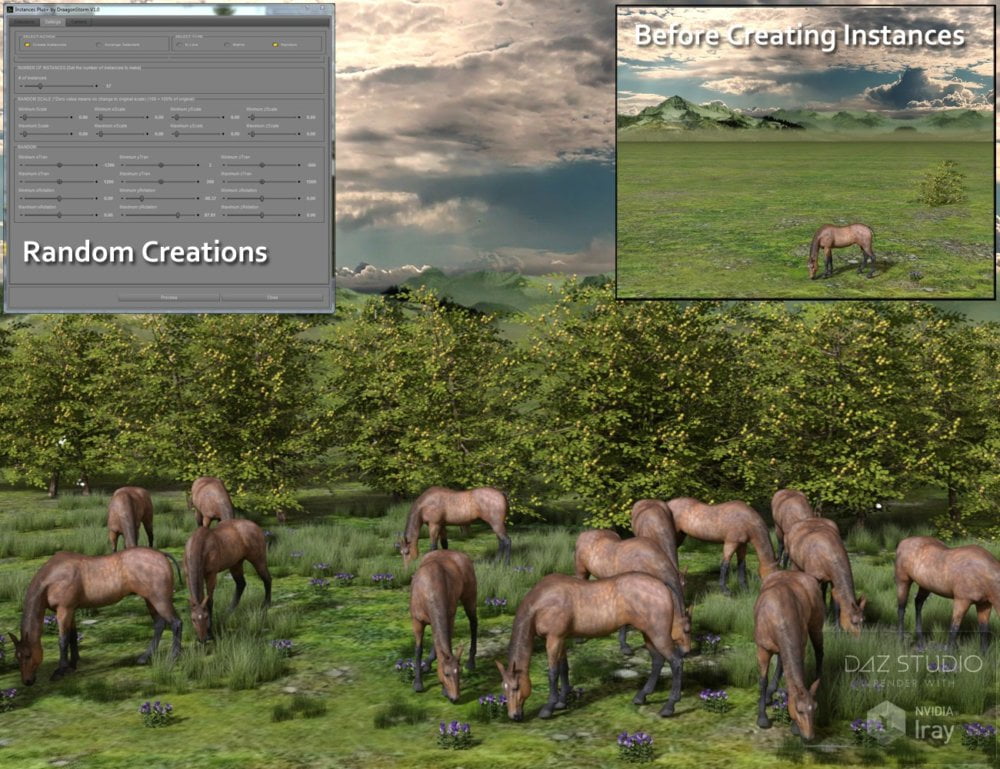 ---