Iray Autumn Fabric Shaders And Seamless Tiles – Merchant Resource
---
Iray Autumn Fabric Shaders And Seamless Tiles – Merchant Resource
Iray Autumn Fabric Shaders and seamless tile pack is a set of 44 soft cotton like shaders in warm Autumn colors and prints. There are 8 solids and the rest patterned prints. There are leaves, acorns, berries, cute deer, hedgehog, mushrooms, turkeys, and more. This set looks great on clothing and props and has a slight 'woodland' feel to it.
There is 36 'printed' textures
There is 8 'plain' textures
There is 19 partial shaders to adjust the bump, normal and tiling levels for the shaders.
This set is also a merchant resource. You can use the settings to help texture clothing, props and figures or you can use the seamless tiles to help with your texturing needs for sale in the market. However, you may NOT sell, share or giveaway the settings or tiles in another seamless tile or shader pack as is or altered as that would compete with the original product.
How to use:
You must select the item within the preview pane that you wish to apply the shader to, then go into the surfaces tab and select the material zone you wish to apply the shader to, once the item is selected in both places you can then go into your content and find my shader presets and select the one you wish to apply.
Please note because of the uniqueness of the shaders you won't see the desired result until fully rendered. No props, lights, environment maps, characters, figures and or etc are included in this shader pack.
---
2 GRATEFUL MEMBERS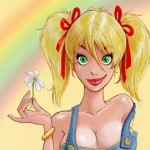 ---